Google and its hardware partners on Tuesday revealed a set of new, low-cost Chrome OS devices. There are two traditional laptops, one from Hisense and one from Haier, each costing $150 and sporting an 11.6-inch screen. Their specs are comparable — Haier's has a slower processor and better battery life, but Hisense's appears to have a higher-resolution screen. Next there's the Asus Chromebook Flip, which costs $250, comes with a smaller screen but flips around to become like a tablet, and weighs less than 2 pounds.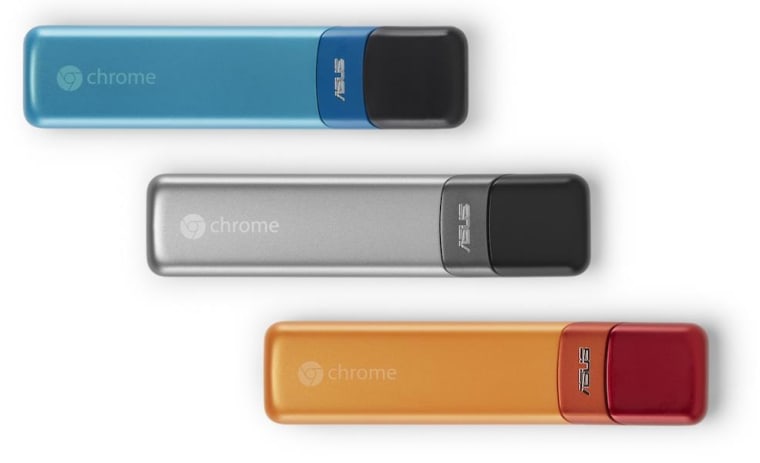 Perhaps the most intriguing option is the Asus Chromebit, a tiny $100 dongle that you can plug into any HDMI display to turn it into a Chrome OS computer — essentially like a Chromecast, but it does way more. Sure, there's not a lot of processing power or internal storage, but if all you need to do is check email, look up things on Wikipedia and watch a show on Netflix, the Chromebit should be more than enough. No word on availability just yet.
This brings the number of Chrome OS devices out there to well over 20, so be sure to take a look at the competition if you're thinking of picking one up.
IN-DEPTH
SOCIAL
-- Devin Coldewey