Google took to the official Google Glass blog to address the top 10 "myths" about the headworn device — but the defensive tone may not convince critics.
Myth 6, for example, is that "Glass covers your eye(s)." Google takes a rather confrontational stance: "Before jumping to conclusions about Glass, have you actually tried it?" Or take myth 2, that "Glass is always on and recording everything": "Next time you're tempted to ask an Explorer if he's recording you, ask yourself if you'd be doing the same with your phone."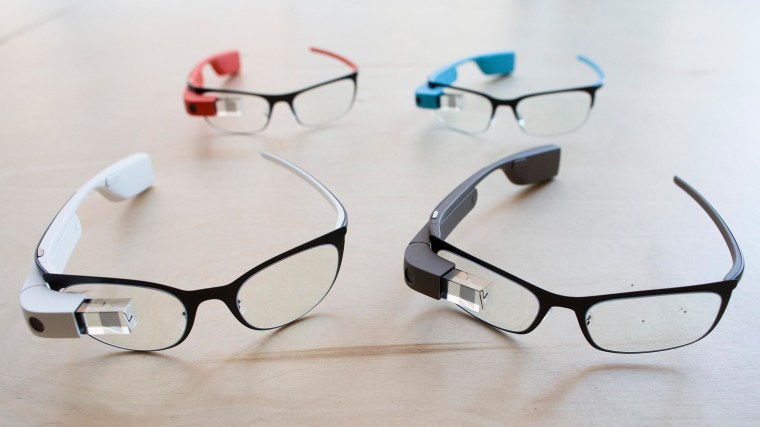 Another "myth": "Glass is only for those privileged enough to afford it" doesn't seem like much of a myth — $1500 is a lot of money to wear on your face." Google's retort: "But that doesn't mean the people who have it are wealthy and entitled. "In some cases, their work has paid for it."
And to establishments that would ban the device, Google gives this advice: "Just bear in mind, would-be banners: Glass can be attached to prescription lenses, so requiring Glass to be turned off is probably a lot safer than insisting people stumble about blindly in a locker room." Attaching Glass to glasses you need to wear all the time may just not be a good idea — as the man who wore Glass into a movie theater found out in January.
Glass is still a new device and many people have yet to get used to the idea of wearable tech — especially wearable tech with a camera pointing at them at all times. But Google might do better to let familiarity grow naturally rather than hurrying it along, or the backlash against Glass may only intensify.