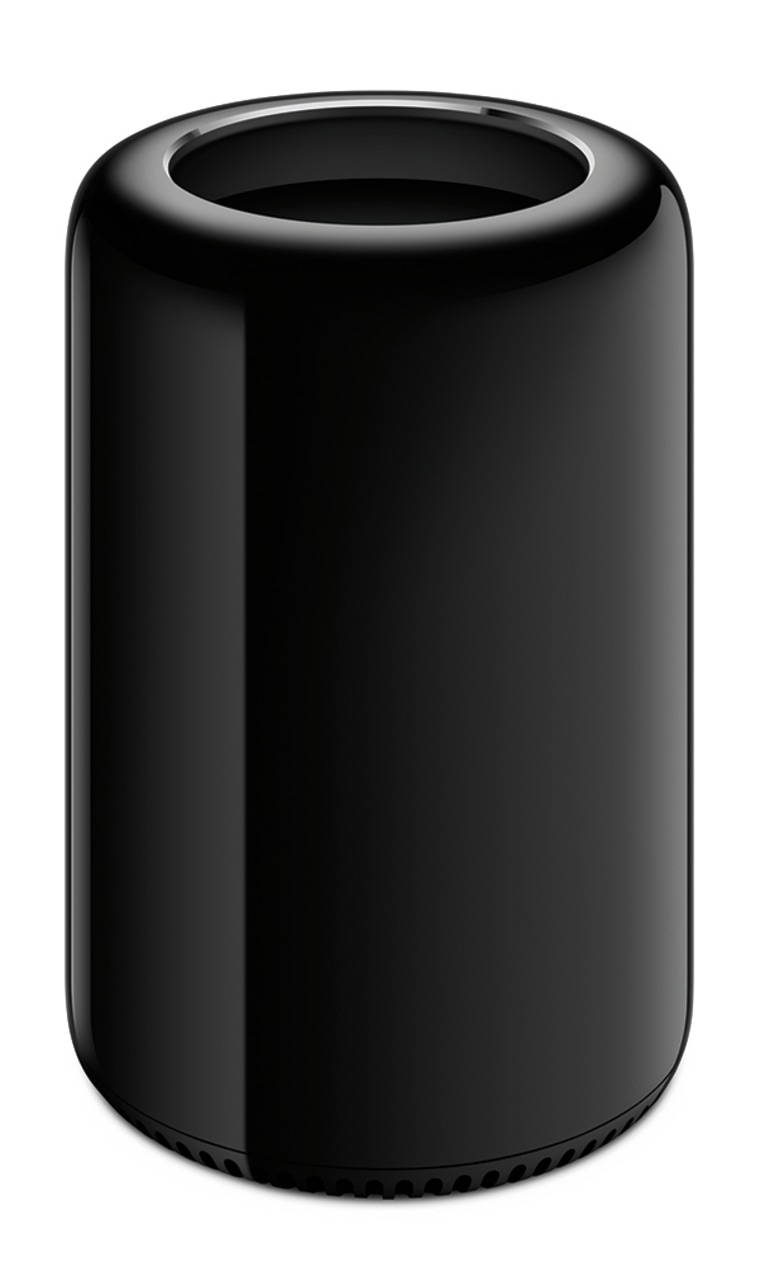 Starting on Thursday, Apple fanatics will finally be able to get their hands on the new Mac Pro.
It's not exactly a cheap Christmas present. The most affordable version — featuring a 3.7 GHz quad-core Intel Xeon E5 processor, 12GB of RAM and 256GB of storage space —starts at $2,999. 
So, why would you want to fork over that much cash for a desktop computer? Well, there is the Mac Pro's unique cylindrical construction, which Apple says maximizes airflow and distributes heat evenly throughout its core, making it more powerful but only half as loud as the previous Mac Pro.
The computer weighs in at 11 pounds and measures 9.9 inches tall. 
It will run Apple's OS X Mavericks operating system and feature dual AMD FirePro GPUs — giving it, according to Apple, eight times the graphics performance of its predecessor. 
Tim Cook, the company's CEO, gave people a sneak peek at the Mac Pro in June at the Worldwide Developers Conference in San Francisco. Details were confirmed in October, when Apple unveiled the latest version of its high-end laptop, the MacBook Pro. On Wednesday, he announced with a tweet that orders for the American-made desktops would start on Thursday. 

If you're looking to spend a little more cash, you can always opt for the 3.5GHz six-core model with 16 GB of memory, which starts at $3,999. And if you're planning on stocking up on 4K displays in the new year, don't worry — it supports up to three of them at once.

The new Mac Pro will be available to order online and at Apple retail stores.
Keith Wagstaff writes about technology for NBC News. He previously covered technology for TIME's Techland and wrote about politics as a staff writer at TheWeek.com. You can follow him on Twitter at @kwagstaff and reach him by email at: Keith.Wagstaff@nbcuni.com