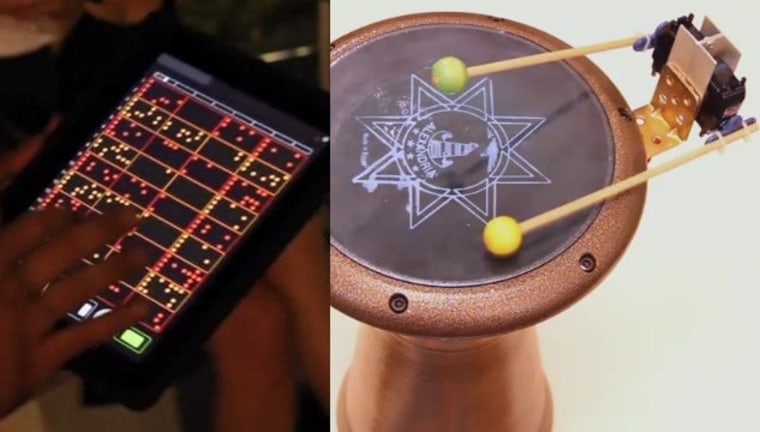 Controlling things with an iPad isn't new, and sequencers aren't new, and remote drums aren't new -- but putting all three things together is definitely new. This homebrew project from Liat Segal is a fun example of how not everything you do with your devices needs to be all-digital.

The remote drums were developed over the last couple years, but more recently they have been mated to a sequencing program on the iPad so that someone can change the rhythms on the fly.

Read Write Web has a video of a performance given very recently at Microsoft's "Think Next" conference in Tel Aviv, Israel, and you can watch an earlier recording here:

If you're interested in how the drums and software are wired and paired, Segal has a lot of information available here. Essentially it's a radio transceiver attached to a small Arduino board, with connectors that go straight to the robot drumstick servos. And the drums themselves are "darbuka" drums, in case you like the sound.

Devin Coldewey is a contributing writer for msnbc.com. His personal website is coldewey.cc .