In addition to the Kindle Fire tablet, Amazon's Jeff Bezos introduced the Kindle Touch. It's a long-needed update to the original Kindle and the fourth real redesign. Barnes & Noble already had a touch-based Nook reader, so Kindle was lagging. Bezos also introduced two other e-ink Kindles in the same family. (Full story on the Kindle Fire touch tablet here.)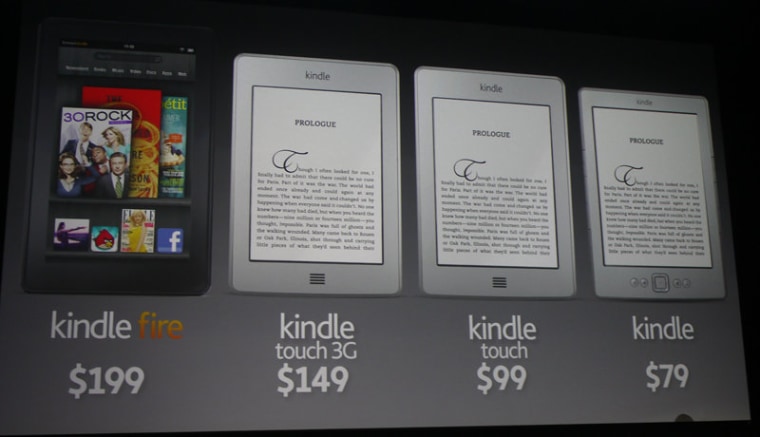 Bezos laughed about the $99 price. "People's eyes light up," he says. It's true.
However, what Bezos didn't say is that the $99 price tag is with "special offers," Amazon's term for ads. If you want an ad-free experience, the Kindle Touch will cost $40 more. Another way Amazon kept the cost down? Including only USB cables, so you charge your Kindle via a computer. For a branded plug-in-the-wall USB adapter, you have to pay $10 extra, as some astute observers are pointing out.
Bezos explained that they rethought the touchscreen for better handling by left- and right-handed readers, and books now include an X-Ray feature that has community-aggregated meta-content about the books you're reading.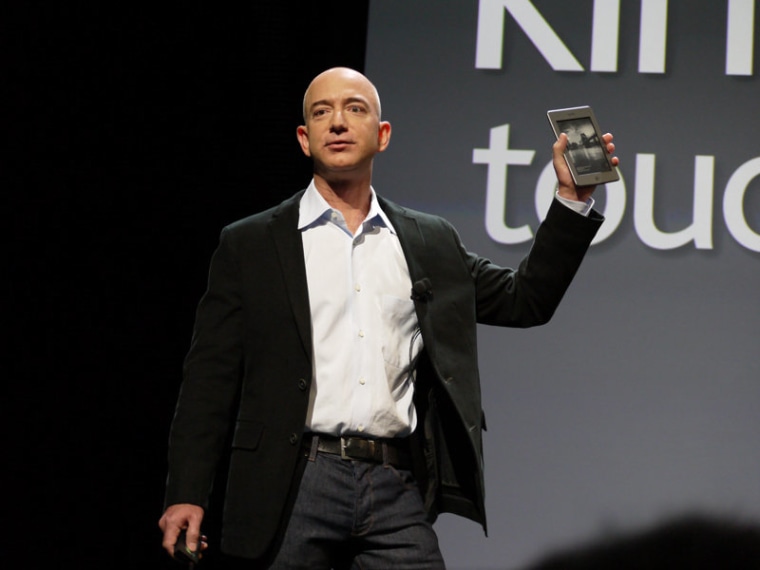 ALSO READ: Yes, Amazon's Kindle Fire is a $199 Android tablet
Amazon is launching a Kindle Touch 3G with "free" 3G wireless for $149 ($189 without ads). "This is the top of the line Kindle," says Bezos.
You can order both today, and they ship on November 21. "We're going to sell many millions of these," says Bezos.
The Kindle without touch is $79 ($109 without ads). It's not the old one with a new price, it's a new piece of hardware. It's available now.
Related stories:
Catch up with Wilson on Twitter at @wjrothman, or on Google+. And join our conversation on Facebook.