The iPhone 6 and Samsung Galaxy S6 have attracted millions of users with their sleek, aluminum bodies. LG adopted another strategy with its new G4 flagship phone: leather. The LG G4, revealed on Tuesday at an event in New York City, is available with black and brown genuine leather backplates meant to prevent slippage and, of course, look cool. "This phone is simply very comfortable to grip and use," said Juno Cho, president and CEO of LG Electronics.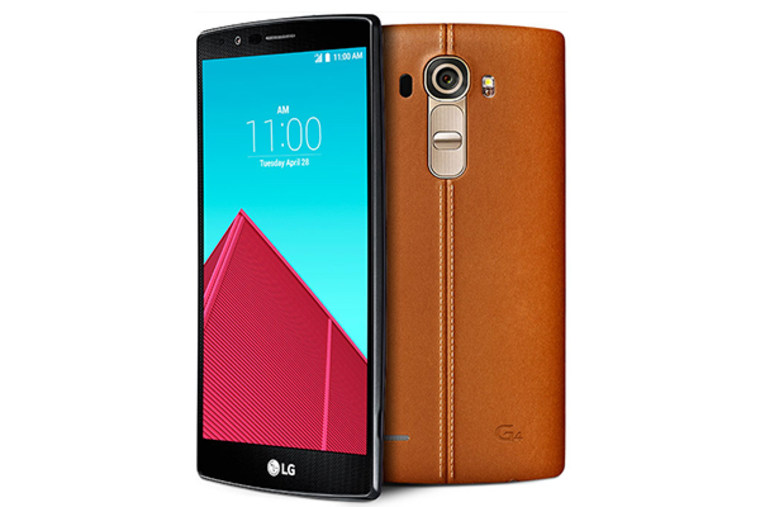 The other big selling point is its camera. The 5.5-inch phone features a f/1.8 maximum aperture lens, which allows it take in 80 percent more light than the average smartphone camera. (Samsung recently boasted about the f/1.9 lens on its Samsung Galaxy S6 and S6 Edge.) It also includes a new manual mode aimed at more experienced photographers. It lets users alter factors like white balance, ISO and shutter speed. The phone also features a 16-megapixel sensor and comes with a microSD card for storing RAW photo files. Breaking with current industry trends, the LG G4 has sacrificed a slimmer body for a removable battery, which the company says lasts for more than a day on a single charge. The LG G4 runs Android 5.1 "Lollipop" and is capable of shooting 4K video. LG did not give a release date or price for the G4, saying only that it was "coming soon" to all of the major carriers.
IN-DEPTH
Are Smartphones Making Us Lazy Thinkers?
LG's Curved G-Flex 2 Smartphone Improves on Bendable Original
SOCIAL
— Keith Wagstaff