Marshall has been known for its quality amps for decades, and recently has branched out into smaller items: headphones, speakers ... and now a smartphone toting the brand's familiar textured vinyl finish. The Marshall London is a mid-to-low-range Android phone with some welcome extra features and a tasteful design inspired by the classic amps.
Related: iFidelity: Players Spark New Audiophile Debate for the Digital Era
In addition to the textured finish (it's not actually vinyl) on the back and sides, the London is equipped with two headphone ports, so you can share music with a friend. Have more than one friend? Use the extra-large front-facing speakers — don't expect the sound to go to 11, though. And instead of a tacky volume rocker, you get a cool physical dial. It's got a bunch of custom music and DJing software as well.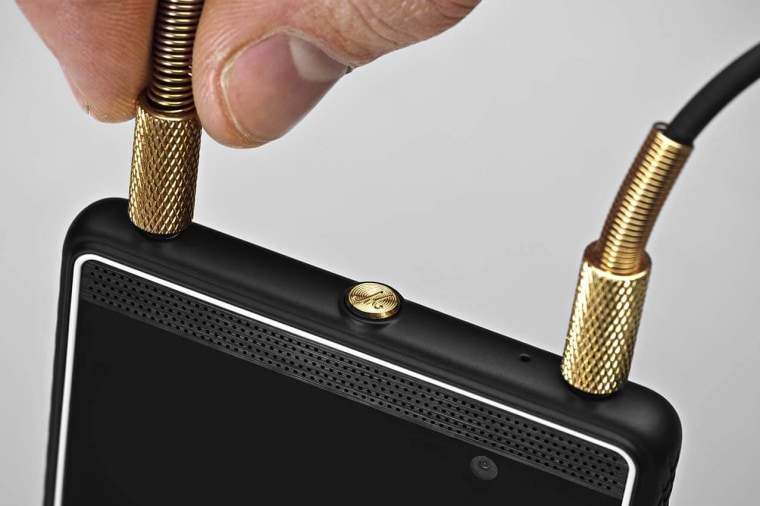 Related: Astell & Kern's AK Jr Player Slims Down High-End Audio
Meanwhile, the specs will be underwhelming for many: a 4.7-inch, 720p screen, an average-speed processor, 2 GB of RAM and 16 GB of storage (it has a Micro SD slot, though), and an 8-megapixel camera with flash. That's about what you'll get in cheaper phones like the Moto G — but the Moto G doesn't have two headphone ports.
The bad news is that not only is it only available in Northern Europe for now, but it's quite expensive — 4,995 kroner, or around $580. Hopefully this unique phone will come the U.S. soon — maybe with a smaller pricetag.