You're out of time. The malls are incredibly crowded, two-day shipping isn't an option and you still don't have a gift.
Instead of looking for something to wrap, buy your gifts online. All of these presents can be enjoyed instantly, without the need to wait for a package or Santa's sleigh.
For the Music Lover
Nobody buys CDs anymore. Instead, get the music fan in your life a subscription to Apple Music. It gives users access to more than 30 million songs for $9.99 a month. Thanks to the fact that the Apple Music app is on every new iPhone, chances are he or she won't have to download anything.
For Foodies
The iPad is the new cookbook — especially when outfitted with a stand and splatter-proof plastic sleeve. Buy your favorite foodie one of the hottest titles of the year on iTunes, including "Lucky Peach Presents 101 Easy Asian Recipes" ($18.99), J. Kenji Lopez-Alt's scientifically minded "The Food Lab" ($19.99), and the vegetarian-friendly "Root to Leaf" ($19.99).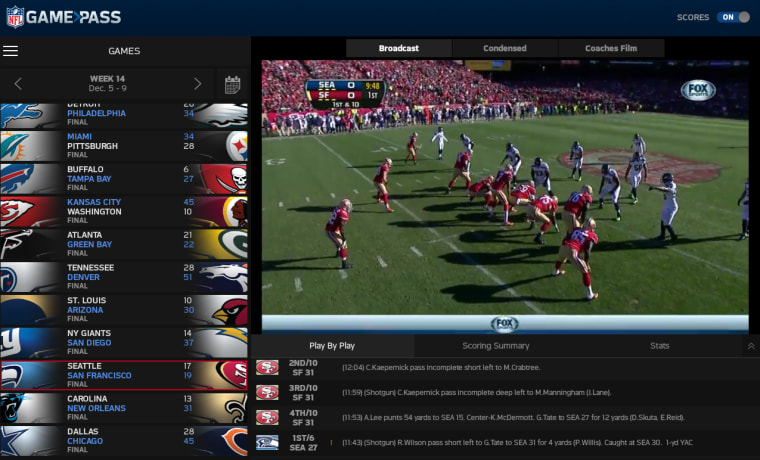 For Sports Fans
Right now, it's pretty hard to watch sports online. If you're a football fan who doesn't mind waiting until each game is over, however, NFL Game Pass lets you stream all 256 regular season games on-demand for $99. You can also watch NFL games from previous seasons going back to 2009 and listen live to game-day audio.
For the "Star Wars" Lover
Sci-fi fans who loved "Star Wars: The Force Awakens" won't be able to stream any of the other "Star Wars" movies on Netflix, Hulu or other subscription sites. Let them tap into their inner Jedi by shelling out $89.99 for the original trilogy and George Lucas' prequels.
For Gamers
Yes, people did line up for the release of "Fallout 4," but you can buy it online ($59.99) at Steam. One of the most hotly anticipated releases of the year, this game lets players roam around an open world filled with crazy characters and post-apocalyptic mayhem.