If you want to get close to the action but don't feel like shelling out for a DSLR or one of the luxury superzooms, Canon's new cameras might be for you. They've got massive zooms but little else, so while they're not a bargain exactly, you do get what you're looking for.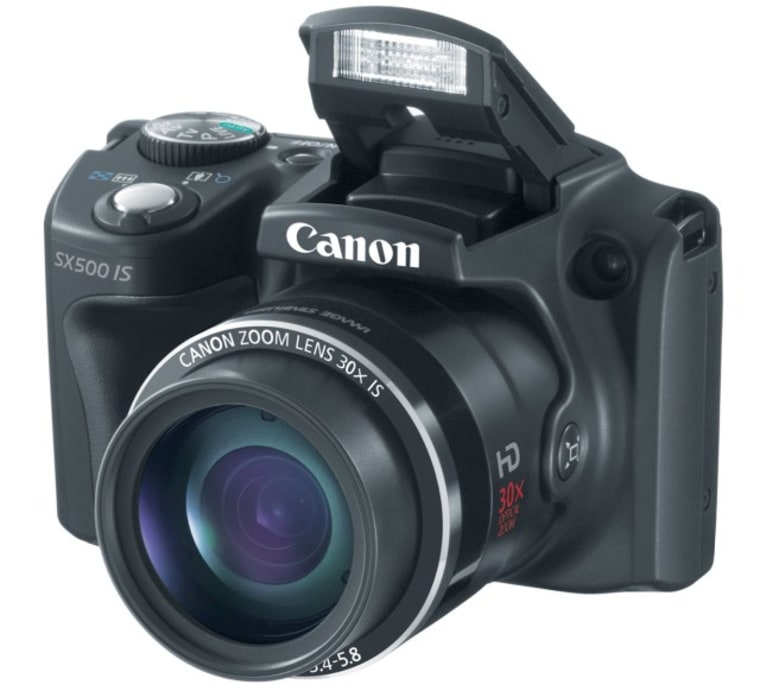 The SX500 IS (left) is the more expensive option here; it has a remarkable 30x zoom and a new feature that lets you quickly zoom out to find your subject, then zoom in again to snap your photo. It'll set you back $330. Its little brother, the SX160 IS (top), has only a 16x zoom, and is powered by AAs rather than a battery pack. That one will go for $230.
Both have 3" LCDs on the back, 16-megapixel sensors and (as their names imply) built-in image stabilization. Unfortunately, they also both have small sensors, slow lenses (F/3.4-5.8 and 3.5-5.9) and last-generation image processors. This means that although you'll be able to zoom in to your heart's content, the cameras will struggle to take sharp and bright pictures.
They're budget offerings, though, so such sacrifices are expected. If you want to spend a little more, you can get a cheap DSLR with a kit zoom or one of the nicer superzooms, like Panasonic's impressive FZ200. The SX500 IS and SX160 IS will be available this September.
Devin Coldewey is a contributing writer for NBC News Digital. His personal website is coldewey.cc.