So-called "hoverboards" may have been one of the hot gifts this holiday season — so hot the devices are literally bursting into flames — but they don't really hover. The ArcaBoard does, but before you get that wallet out, be aware this futuristic-looking craft will set you back 20 grand.
Related: Amazon Cracks Down on 'Hoverboards' After Fire Reports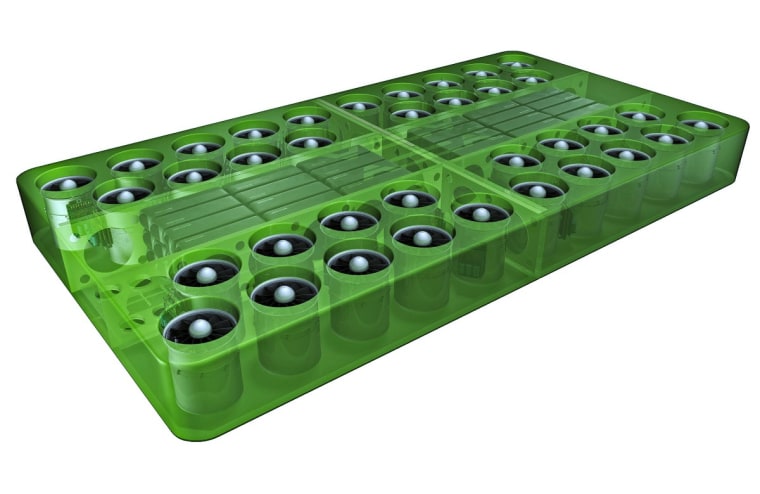 The board floats using 36 electric fans blasting downward with enough force to lift a person weighing up to 243 pounds — for a thrilling 3 minutes or so, unless you opt for the weaker but longer-lived version capable of lifting 176 pounds for 6 minutes. You can control it either with your phone or (if you're brave) by tilting your body and the board around. Recharging the battery array takes 6 hours with a regular plug, or half an hour with a special $4,500 charging dock.
ArcaBoard is made by Arca, a small aerospace company that makes drones and rockets, and only recently has made it off the drawing board and into the real world. NBC News checked with Arca to make sure this wasn't just a concept gadget. "ArcaBoard is very real," Arca's Dragos Muresan wrote in an email. "It's a functioning prototype."
Related: Lexus Takes the Wraps Off Its Mysterious Slide Hoverboard
You can also expect it to be rather loud — "similar in intensity to the sound of a motorcycle," Muresan wrote.
Arca claims it will ship the first units in April, though as with any pre-order of a cool new gadget, don't hold it against the creators if that date slips a bit.