Competition in the world of compact interchangeable-lens cameras is fiercer than ever, and Olympus has just dropped a new device into the fray: the OM-D E-M10, an update to the popular E-M5 that adds a few useful features while reducing the size and weight.
Essentially, the $700 E-M10 brings the features and body type of the E-M5 (still selling for $1,100) to a lower price point, while bringing in some improvements born in the more pro-oriented E-M1 (starting at $1,400).
The 16-megapixel micro-four-thirds sensor is the same as the E-M5's, but there's a new image processor that should help reduce noise. The autofocus is the company's fastest ever, and considering how quick its predecessors are, that should put it near the front of the pack. Manual focusers will be happy to hear that focus peaking, which highlights the in-focus area, has been added.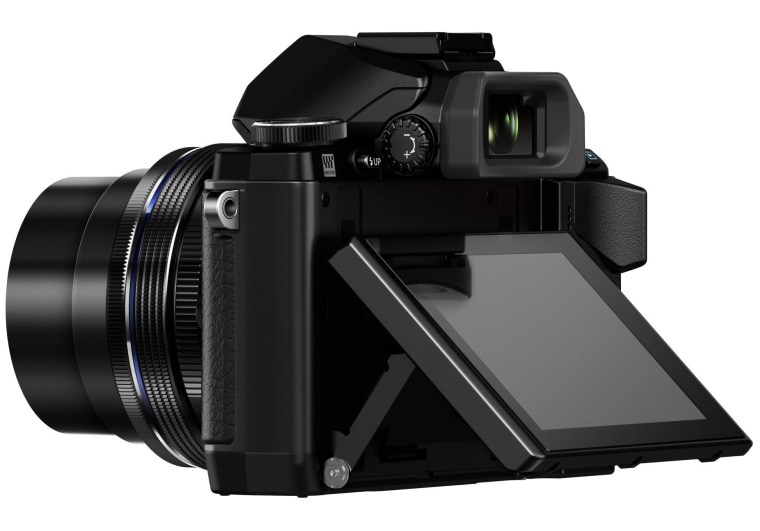 Wi-Fi is now built in as well, meaning you can sync the camera up with Olympus' powerful smartphone and tablet apps. The process is easy and can be used to take selfies, time-lapses, or just fire a shot from around the corner.
The body is comparable in size to the svelte E-M5; the prominent hump has been toned down somewhat, yet it now houses an improved electronic viewfinder and a pop-up flash. Unfortunately, in bringing the cost down, Olympus had to cross weather sealing off the feature list, making this camera a less attractive option for shooters who go out in unpleasant elements.
It's tempting for anyone who has been thinking about buying into the Olympus system these last few years, though there's a lot to like about the competition from Panasonic, Fujifilm and Canon as well. You've got some time to think about it: The E-M10 will be available starting in March — $700 for the body only, or $800 with a kit 14-42mm zoom lens.