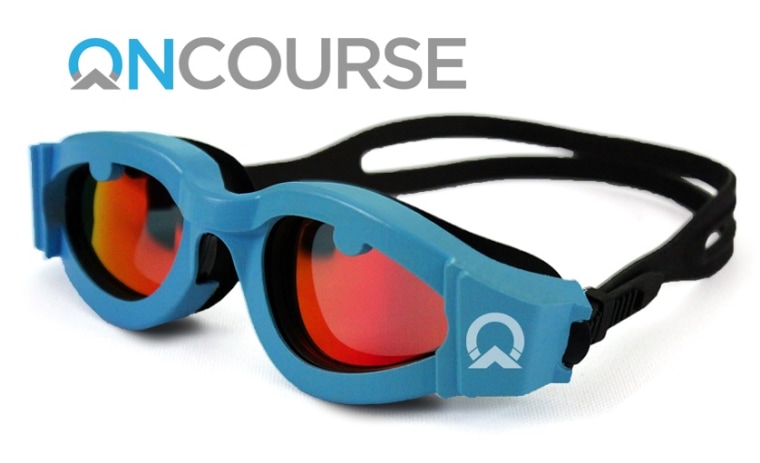 If you're a competitive swimmer or triathlete, you probably know how critical it is that you don't deviate from the straightest line from here to there. But that's not always easy with wave action, competitors, and so on. OnCourse goggles have tech built in that helps you swim straight no matter where you are — a "virtual swimming lane."
They work by using a digital compass, a tiny component used by many smartphones to determine orientation. You set the direction you want to go by just looking at it and hitting a button. When you veer too far off that heading, a small LED will light up above your right or left eye, indicating which way you need to go.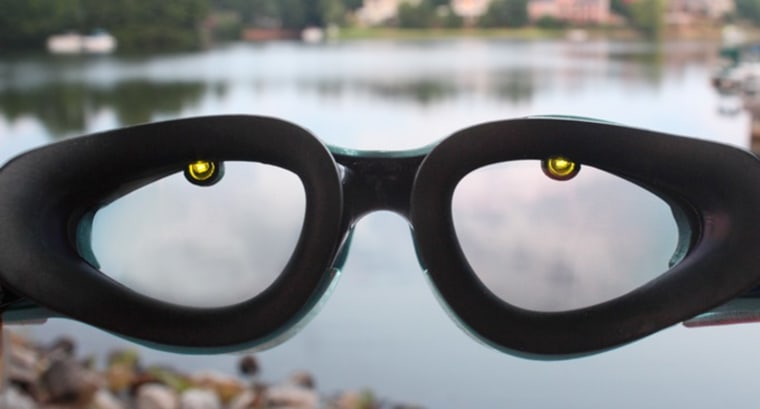 Deviations from the line or stopping to check you're going the right direction make for delays — and for athletes, every second counts.
The company is looking for $60,000 on Kickstarter to cover their initial costs, and you can get a pair of goggles for as little as $150 while supplies last.