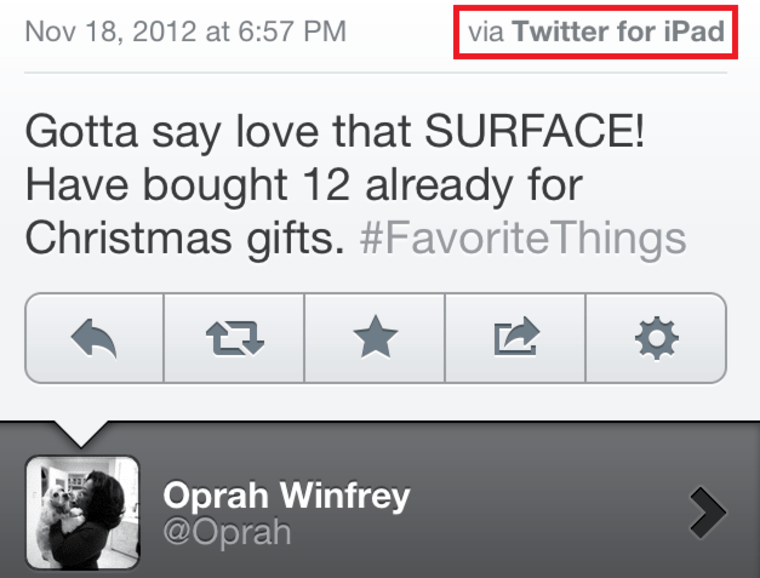 Oprah was called out on a social media gaffe after she tweeted enthusiastically about Microsoft's Surface RT tablet — but the tweet (first noticed by Zagg) showed that it was sent from an iPad.
It's not the end of the world, certainly, and endorsing a device for someone else's use (she said she'd already bought a dozen as gifts) isn't the same as preferring it or using it oneself. And Winfrey already put the Surface on her list of "favorite things" for the holidays.
It's not even a sure thing that Winfrey herself tapped out the message; She could easily have dictated it to an iPad-toting assistant.
All the same, it's a funny little situation — Hopefully, Winfrey and her social media team will be on the watch for other endorsement cross-talk like this from now on.
Was the Surface one of our favorite things? Watch our video review below.
Devin Coldewey is a contributing writer for NBC News Digital. His personal website is coldewey.cc.