This clever lamp from German designer Mirco Kirsch has you doing all the assembly — but not with screws and pegs. Instead, the sheet metal must be bent into shape with your bare hands.
You don't have to be Superman to do it, though: The metal is pre-perforated and should yield quite easily — although you may want to practice on a paper model first. No soldering or wiring is necessary other than plugging in the LED module.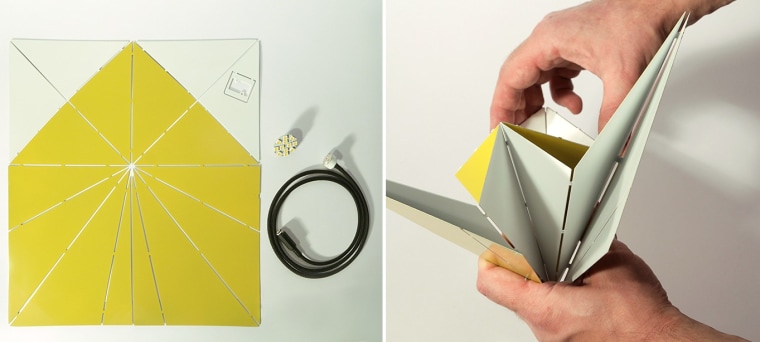 The finished product is unique-looking but a bit inflexible, as you might expect from its all-metal construction. You can't buy one just yet, but don't be surprised if they start showing up in trendy online shops soon.
Some more information (in German) and photos of this interesting lamp's development can be found at this post.
— via DesignBoom
Devin Coldewey is a contributing writer for NBC News Digital. His personal website is coldewey.cc.