Pebble, the company that made one of the earliest and most popular smartwatches, is back with a new device, and has already raised $5 million on Kickstarter. The Pebble Time improves on nearly every aspect of the original Pebble, adding a color screen (still "e-paper," though the specifics are a little hazy), reducing the size and weight, and including a new "Timeline" interface that organizes all your daily activities in one long... well, timeline.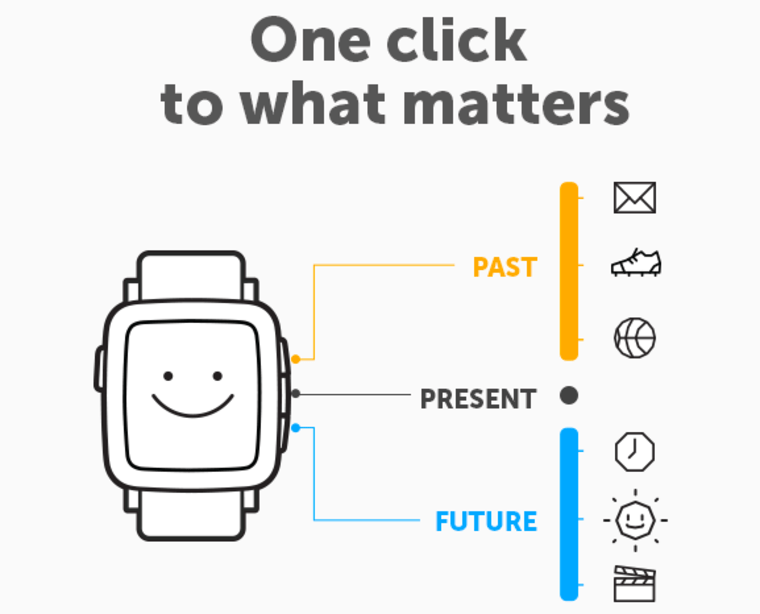 It retains the excellent battery life of the old Pebble, is compatible with all the old apps, and has the admirable feature of fitting ordinary watchbands available at any department store. It also retains the original's lack of a touchscreen, which some may see as putting it at a disadvantage against more advanced models like the Galaxy Gear, Sony SmartWatch, and of course the upcoming Apple Watch. But Eric Migicovsky, the company's founder, describes this in the Kickstarter video as a feature, not a lack thereof. "A smartwatch should help simplify your life," he says. "It shouldn't try to replace your smartphone , or distract you even more."
The sentiment apparently rings true with quite a few people out there — it was the fastest project ever to reach $1 million on Kickstarter. You can order one yourself starting at $179, but that price is a limited offer and disappearing fast.
MORE GADGETS
SOCIAL
—Devin Coldewey