It's nice that we have our phones and tablets everywhere we go but trying to draw on the screen or write notes on a document is a pain, since your finger is too big and the screens weren't really designed to be written on. Phree is a new gadget that takes a different approach, somewhere between a stylus you use on your screen and a dedicated pen and tablet like artists use. It uses a tiny laser sensor somewhat like you'd find in a mouse to track the tip's movement with great precision, and sends that information to your device wirelessly — allowing you to write or sketch on nearly any surface and save it digitally.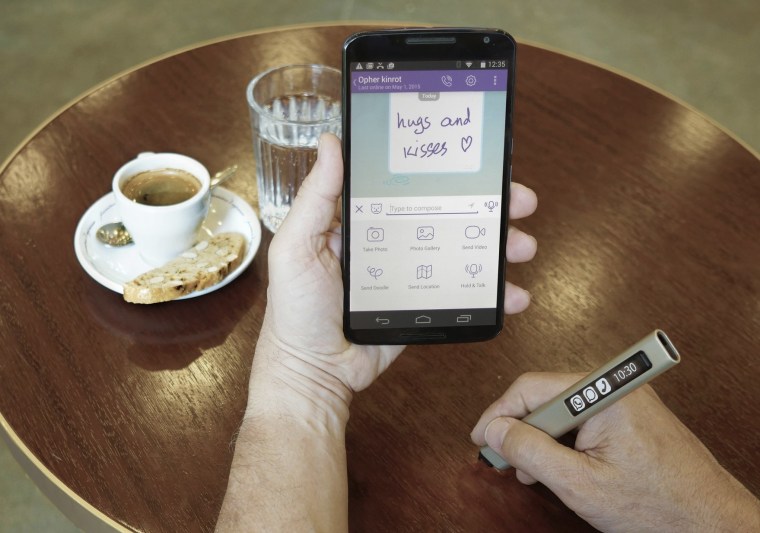 Not only that, but there's a small screen on the battery-powered device that lets you quickly answer or dismiss calls or change the pen's settings without putting it down or opening up a separate app. The software understands handwriting, so you can reply to texts with a quick "There in five" or scrawl notes on a document and have it change to typed annotations. And it works as a wireless mouse for your laptop, too.
The team was looking for $100,000 on Kickstarter to help them get Phree out the door but they've already nearly quadrupled that goal, mostly in the form of pre-orders. You're too late to get one for under $150, but you can order a two-pack for $316 if you move fast.
MORE GADGETS
SOCIAL
—Devin Coldewey