Rest in peace, iPad 2.
Apple officially killed the three-year-old iPad 2 on Tuesday, retiring it from the product lineup. The 16 gigabyte fourth-generation iPad will replace the iPad 2 as the $399 tablet option.
It's a significant bump up for Apple fans who want to go the cheaper route when buying an iPad. The fourth-generation iPad, introduced in 2012, added a high-definition retina display and features a beefed-up camera and computing power compared with the iPad 2.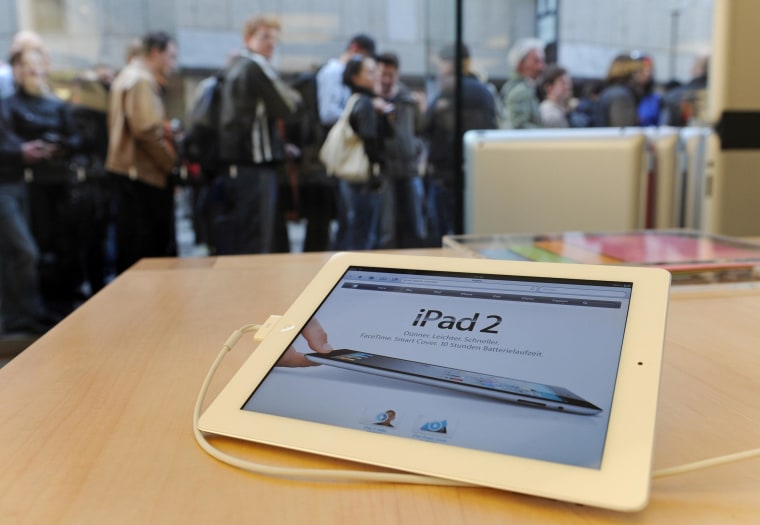 The iPad 2 was also the last tablet in Apple's lineup that featured the old 30-pin connector. Newer Apple devices, including the fourth-generation iPad, use the smaller "Lightning" dock.
That was the only Apple Store change for American customers on Tuesday, but in the U.K. and parts of Europe, Apple also introduced a new 8 GB model of its plastic iPhone 5C.