One of the most original devices being shown at the Mobile World Congress convention this week in Barcelona is Runcible. From one side the gadget looks like it might be a compass or locket, while from the other it's clearly something very much (but not quite) like a smartphone. Its creators at Monohm wanted to make something different from the huge, artificial, slab-like phablets that seem to be all the rage these days, and settled on modeling their device after the smartphone of the 19th century: the pocket watch. In fact, they call the style "heirloom electronics."
Furnished in wood on one side and with a circular touchscreen on the other, the Runcible can tell you the time, of course, but it also can receive messages, take pictures (spin the device to zoom in), and make calls — though you'll need a Bluetooth headset for that last function.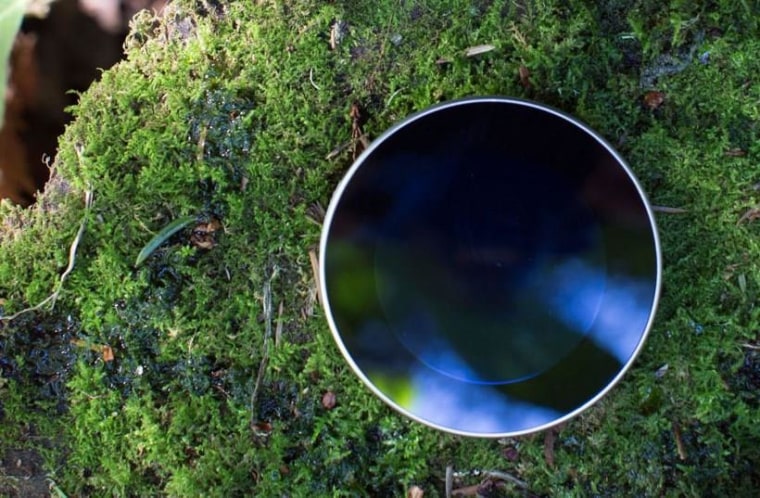 But don't expect to watch Netflix or compose long emails on the Runcible (the name, by the way, is a nonsense word). It runs the open-source Firefox mobile OS, and it's meant to be a minimal smart device, providing basic connectivity and convenience without even attempting to be productive or versatile.
The Runcible won't be cheap, either — expect it to cost about the same as an unlocked high-end smartphone. Right now the device is in prototype form, and there's no launch date on the horizon. The team needs to partner with developers and work out the various complications that arise out of such a unique form factor. Expect updates over the next year.
MORE GADGETS
SOCIAL
—Devin Coldewey