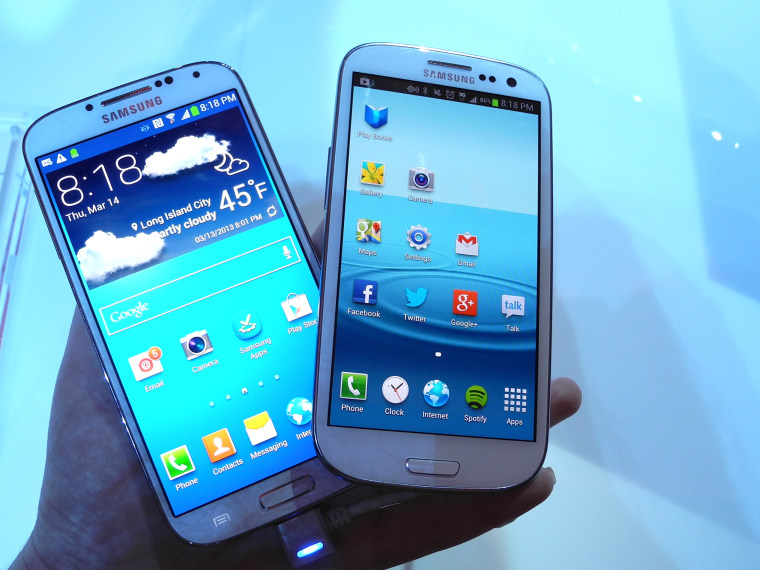 The Galaxy S 4, Samsung's new flagship phone, is supposed to make you feel like a wizard — wave to toggle between pages, point to get previews. It sounds amazing ... in theory.

In reality, the impressive-sounding features of the Galaxy S 4 — Smart Pause, Smart Scroll, Air Gestures, Air View, and so on — won't exactly blow any minds. When I tried them out, they failed to work half the time.
AlsoRead: Samsung Galaxy S 4: Bigger, thinner, smarter
Admittedly, I only spent a bit of time with the phone and I used it in a strangely lit environment full of flashing cameras, but still. I expected magic.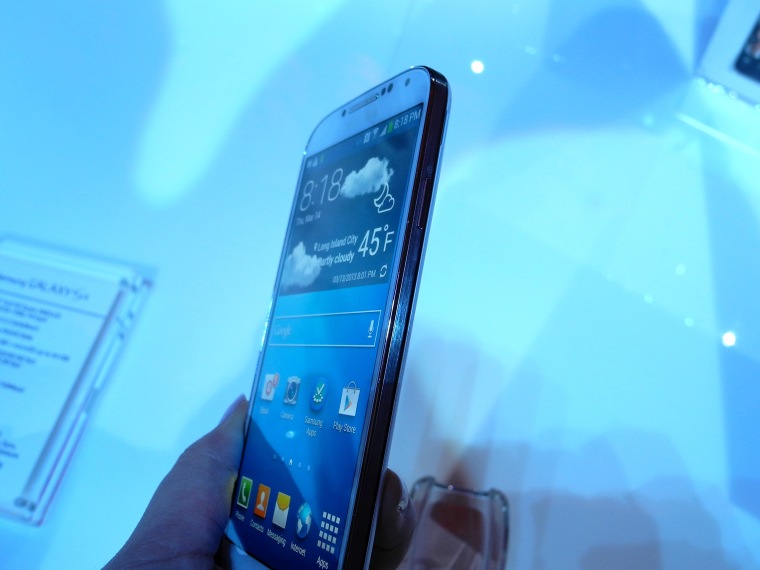 When I tried to wave my hand to toggle between Web pages, the Galaxy S 4 only sometimes recognized my gesture. When I hovered my finger over a list of messages to preview one, the phone took forever to realize my intent.
I sighed. Once you strip away these features, all that's left are some camera gimmicks — great, it can record delightful little audio clips along with a snapshot, and use both cameras to make one single shot — and a phone that looks a great deal like its predecessor.
Yes, my first few moments with the Galaxy S 4 were disappointing at best. But once I got past the letdown of the glitzy features, I realized that the important stuff is pretty solid.
As promised, the phone itself is a bit slimmer than the Galaxy S 3. It feels lighter, too. And it sits just right in one's hand.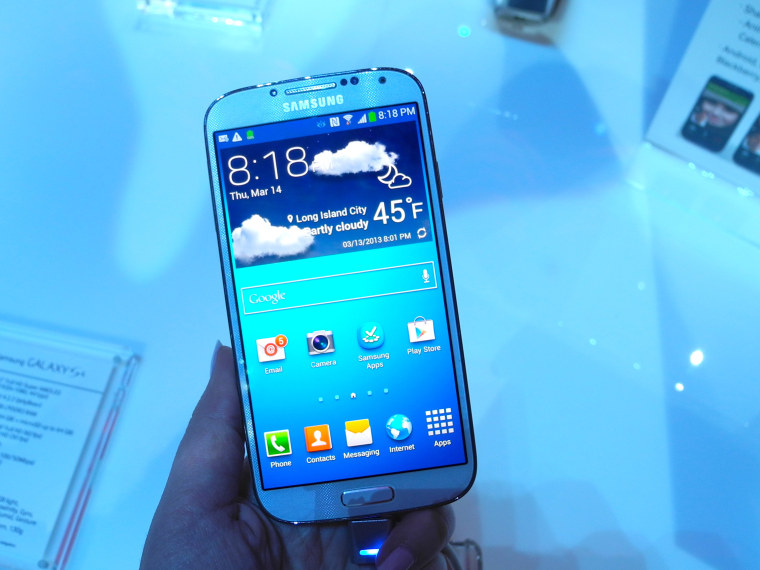 And the interface! Android 4.2.2 — better known as Jelly Bean — is zippy. It's been a long time since a phone with Samsung's heavy skin appeared to function seemingly without lag.
I look forward to trying out the Galaxy S 4 for a prolonged period. Perhaps the touch-free gestures will work better in a "normal" environment, away from the strange lights of Radio City Music Hall, or maybe I just need some practice getting the waves and flicks down. More importantly, I hope the "usual" phone features still feel as solid as they did in these first few first moments.
Want more tech news or interesting links? You'll get plenty of both if you keep up with Rosa Golijan, the writer of this post, by following her on Twitter, subscribing to her Facebook posts, or circling her on Google+.