People will be able to order groceries directly from a new Samsung smart refrigerator. The Family Hub refrigerator, unveiled at the CES gadget show in Las Vegas, will let users order groceries via an app on the refrigerator's screen. The app's made in partnership with MasterCard, though you can use any debit or credit card to pay.
The service will initially work with two grocery stores in the New York area: Fresh Direct and ShopRite. Users can choose when they want the groceries delivered. The fee is the same as it would be ordering from a computer — typically a few dollars, plus tip.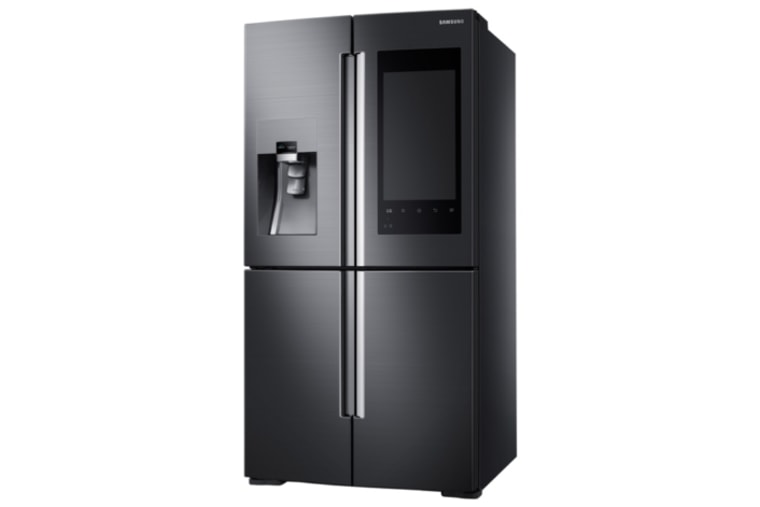 Besides ordering groceries, the 21.5-inch screen on the fridge will let families display photos, calendars and notes for each other. And from a smartphone, you can check what's inside, as captured by three cameras. You can tell at the supermarket whether you really need more eggs. LG earlier announced a similar peek-inside feature in its fridges.
Related: Really Big Screen: LG Unveils 98-Inch 8K TV at CES
"From more efficiently managing your groceries, to identifying foods you have or need, to tracking product expiration dates to cut down on waste, the Family Hub is your go-to resource to keep your kitchen fully stocked," Samsung said in a press release.
The $5,000 Family Hub refrigerator will be available in the U.S. starting in May.