No longer do early-adopters have to look like extras from "Star Trek." At CES this week, tech companies revealed smart shoes, belts, bras and more connected clothing and accessories that looked ... well, normal.
"Nobody wants to walk around looking like a computer," Ramon Llamas, wearables expert for market research firm IDC, told NBC News from the consumer electronics conference in Las Vegas.
"Let's be honest," he said, talking about early smartwear releases. "A lot of them looked like clothing that was designed by male engineers."
In case you were wondering, that is not a compliment. But things are changing. On the runway Thursday at CES' FashionWare show, the clothing was described as "almost ho-hum" by CNET, which the writer said was "a good thing." So what will the smart clothes of tomorrow look like?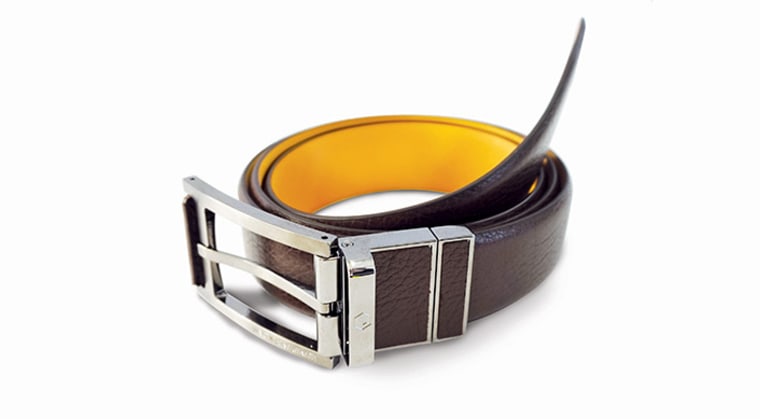 Samsung Welt
If Samsung's Welt were displayed in a department store, most people probably wouldn't look twice. But this accessory actually packs a lot of high-tech features. It tracks the size of your waistline, steps taken, and, yes, it will hold up a pair of pants.
Samsung has no plans to release the Welt (as in "wellness belt") anytime soon. Still, it's a sign of what wearables could look like in the years to come.
OMbra
Except for the "Smart Box" that records biometric data, OMSignal's new smart bra doesn't look out of the ordinary. The OMbra tracks heart rate, breathing rate, calories burned and more, and sends that data to your phone.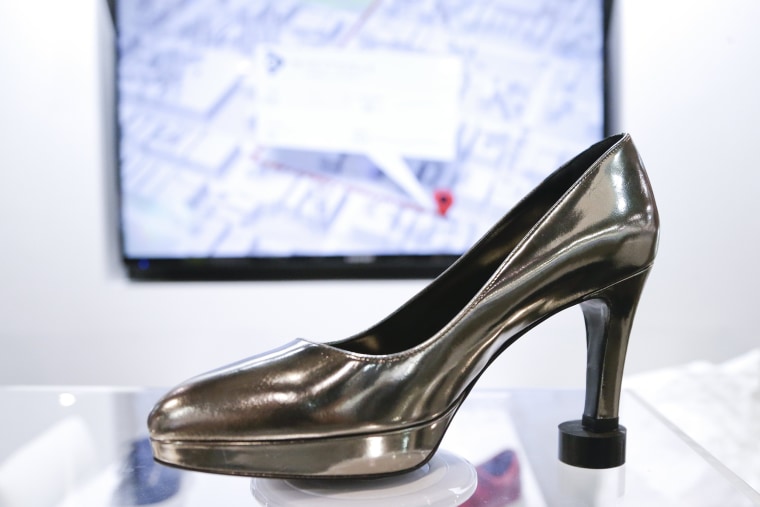 Smart Shoes
The Nike Mag looks awesome. So far, however, only Michael J. Fox has a pair. A little more understated are the shoes from Digitsole and Zhor Tech. The classic sneakers (which look like something Vans or Converse might release) and pumps not only track steps, but they also can heat your feet — perfect for trudging through freezing weather.
The companies also collaborated to make the more futuristic-looking Smartshoe 01, which can be tightened sans laces from an app on your smartphone.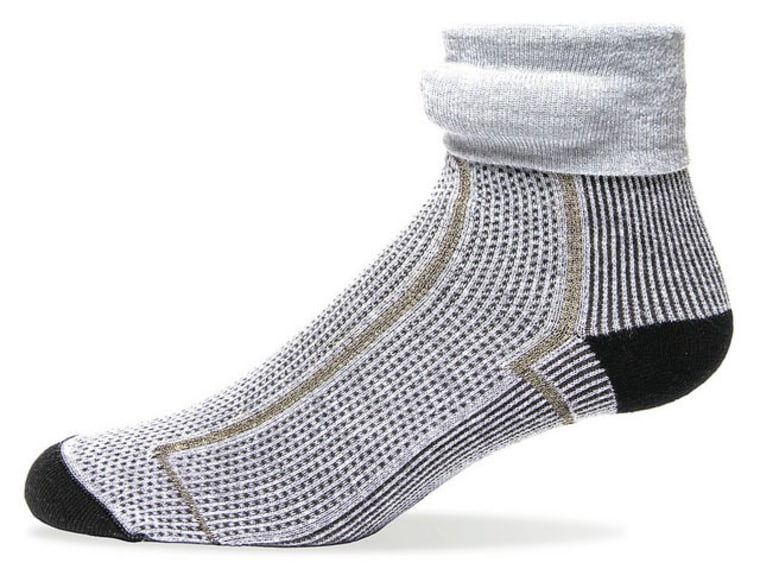 Sensoria Smart Socks
While the socks aren't new, Sensoria's updated app now gives wearers the ability to track their runs over time. It also rates your form, so you can adjust your running style to avoid injury. The hope is to give runners a better idea of how they run, instead of just showing them data on steps taken or miles traveled.
The future of smart clothing
Right now, consumers who want smart clothing are "very much in the minority," Llamas said. But that could change as technology advances and sensors are weaved more seamlessly into clothing items.
Expect for most of the growth in the near future to come from fitness apparel, he said. Pairing athletic wear with biometric sensors is a natural marriage.
For the market to grow from there, it would be helpful if major brands started incorporating smart technology into their clothes. People are more likely to try something new if it's from a brand they know and trust. Ralph Lauren has already done that with its PoloTech Shirt and Levi's is working with Google to develop smart jeans.
How important is fashion sense for the future of smart clothing?
"On a scale from 1 to 10, this goes to 11," Lllamas said. "Having something that looks good, it's really, really important."