For some, grilling a steak just right is a matter of pride. For others, it's a chore, and one that, like boiling water, they'd delegate to a kitchen gadget if they could. That day may have come with the Cinder, which is a bit like a Siri-powered George Foreman grill. The aim is to combine the precision cooking of, say, a sous-vide setup with the convenience of a countertop grill.
Cinder monitors the temperature very closely, keeping heat uniform temperature across its surface to within two degrees. Try keeping things steady like that on a charcoal grill, or even in a frying pan. That means you can count on Cinder to slow-cook a steak to a perfect medium-rare... but you don't need to heat up a cast-iron pan to sear it. No, the Cinder does that for you, at least if you've told it to via the companion app.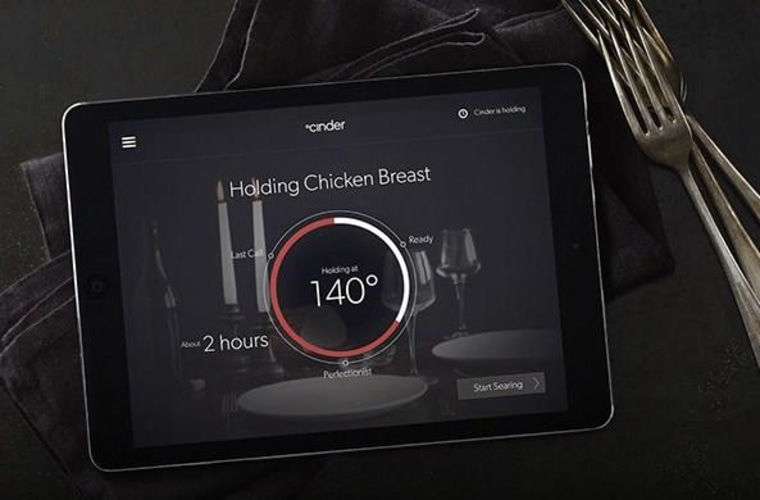 Dial in a dish — salmon, carmelized onions, sweet potatoes — and the grill intelligently cooks it up right without getting hot enough to burn it. Cinder's creators say this is done in a similar fashion to keeping satellites aligned, but you should probably take that claim — like a good steak — with a pinch of salt.
Yes, it's gotten to the point where you apparently need an app to cook a steak right — and at $500, the Cinder is something of a luxury appliance too (and it doesn't ship until early next year). But if it does what it says on the box, it might be the last grill you ever need.
MORE GADGETS
SOCIAL
—Devin Coldewey