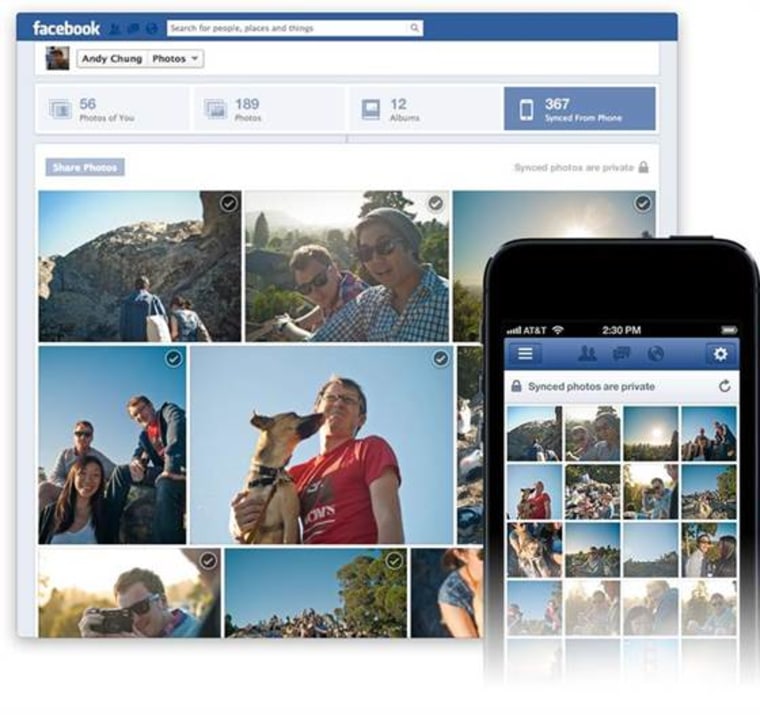 December has brought big changes to the ways social media users on Facebook, Twitter, Flickr and Instagram can share photos from their smartphones. New filters are available from all of the networks except for Facebook. One sharing option has closed, while others have opened.
As the social media giants wrestle for dominance over the millions of photos uploaded every day, your photo-sharing options can get confusing. Here's the basics on what you can and can't do on each of the four massive social networks.
Facebook
Earlier this month, Facebook added to its app an option to automatically upload every photo you take on your iPhone and Android  smartphone. However, the photos aren't automatically posted but rather stored in a private folder in the cloud, which is similar to Apple's iCloud. You can access the folder from a computer and decide which photos to post. Users may store up to 2GB of photos on Facebook's remote servers.

No word yet on how many people are using the new service, but it may overwhelm users who are concerned about oversharing on Facebook. And do you really want to keep the dozens of reject photos you took trying to capture the perfect moment?
In addition to sharing photos from your smartphone's camera to Facebook, you may also take photos from within the Facebook Mobile or Facebook Camera apps. Posts can only be shared to Facebook.
Instagram
The popular social photo-sharing site (now owned by Facebook) released an update earlier this week with a new black-and-white filter, Willow, along with a reorganized interface that could take some getting used to. Instagram's photo-editing tools are now lined up at the bottom of the screen, along with its filters .

Instagram has also made a separate folder to house your filtered photos on your phone. Because this new file is part of your phone's system, the Instagram file will be available along with your Camera Roll/Gallery when you access stored photos in another app.
The biggest news from Instagram is that the photos you share to Twitter will no longer be shown in your Twitter feed. Only a link will appear, which opens in Instagram's website on a new tab.
Instagram offers sharing to Facebook, Tumblr, Flickr and Foursquare where the photos are visible within these other networks.
Twitter
Just when Instagram limited sharing with Twitter , the microblogging site launched an Instagram-style photo-editing tool of its own. Take a picture in Twitter mobile or select one from your stored photos and then swipe the photo to see the effect of each of the eight new Twitter filters. Alternately, you can tap the three overlapping circles at the bottom of the screen to see your photo with each filter in a grid layout.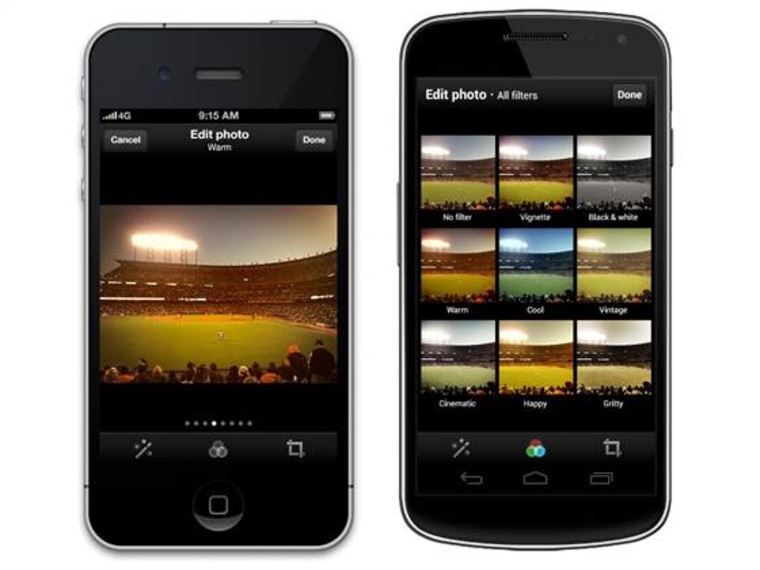 You'll have two cropping options: rectangle and square. Once you've finished editing and select Done, you'll see your photo in the usual Tweet window where you can add text and location information.

Like with Facebook, there are no sharing features built into Twitter that would duplicate your post to another social media site.
Flickr
Not to be left out of the filter frenzy, Flickr has updated its mobile app for iPhone with 15 filters. Flickr has given each filter an animal name, but the filters are from Aviary, the same source as Twitter's filters. Flickr's black and white filters are aptly named Panda and Orca, but the others provide no clues as to their effects. Luckily, you can scroll through the filters to find the one best suited to your photo. 

From the Flickr app on your iPhone , you may share to Facebook, Tumblr and Twitter where your photos will appear in their full glory.
The bottom line
If you don't want to keep track of what you share and where you can share it, take photos with your phone's camera and make your sharing decisions on a case-by-case basis by selecting photos from those stored on your phone.

Copyright 2012 TechNewsDaily, a TechMediaNetwork company. All rights reserved. This material may not be published, broadcast, rewritten or redistributed.