The diligent student may often be pictured with a pencil behind her ear, her chicken scratches adorning countless spiral notebooks — but these days she's just as likely to be organizing a study group on her smartphone while reviewing a lecture on her tablet. Here are a few gadgets and apps that will make this new breed of student even more effective.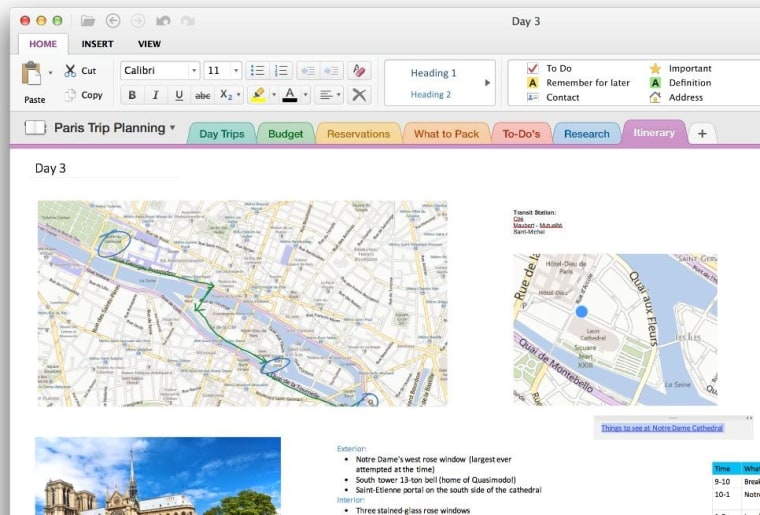 Want to join the cool kids taking notes on their laptops? OneNote is just one of several cloud-synced note-taking and document-storing services that works for that, but we like it because it's reliably good across platforms and recently received a big overhaul.
Evernote is another popular option (though you may hit the bandwidth limits) and Simplenote yet another (for those who only care about text). Each has free options.
GoodReader is an excellent way for iOS users to keep track of lots of different documents for classes, letting you organize and mark up PDFs and other formats. There's no similar app on Android, unfortunately, though built-in support for such files helps.
As for those huge biology textbooks, you might want to check Kno and see if you can get a version for your iPad for cheaper — built-in flashcards are a nice touch.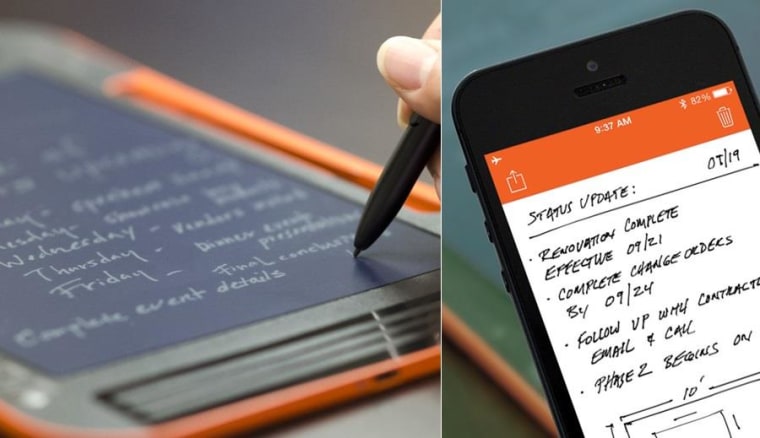 If you like taking notes longhand, consider picking up a Boogie Board Sync. You write on this odd gadget's surface with a stylus, but it feels much more like pen and paper than using a stylus on an iPad or other tablet. Your drawings and notes then get transferred in high resolution to your phone or computer. (Great for aspiring cartoonists and incessant doodlers, too.)
Several fields and classes rely on lots of plain old books — literature, for example, or history. This is where a touchscreen e-reader like the Kindle Paperwhite or Kobo Aura HD comes in handy; you'll save space by not having shelves of old paperbacks, and you'll have your class's entire reading list available at all times if you need to look something up. You could do the same on your phone, but who wants to read "War and Peace" on an LCD screen?
One last tip: check with your school's library and see what formats and content they have available. You may save some money, trouble and paper.
MORE BACK TO SCHOOL
— Devin Coldewey