A trio of smartwatches from Mondaine, Frederique Constant and Alpina give lovers of timepieces the benefits of the wrist-worn gadgets, but with a classic analog look. Teased last month but having just made their official debut at the Baselworld watch conference in Switzerland, the devices resemble fancy, non-smart watches in every way, but pack the equivalent of a fitness band inside the case.
The three watches feature very different styling, but identical capabilities, owing to their shared "MotionX" tracker hardware. Each has an ordinary analog watch face, and below that is a dial that shows the date during the day and position of the moon at night. Then there's a mysterious dial marked from 1-100 — this is the only real concession to "smart" these watches show. This dial displays what percentage of your daily activity or sleep goals you've achieved.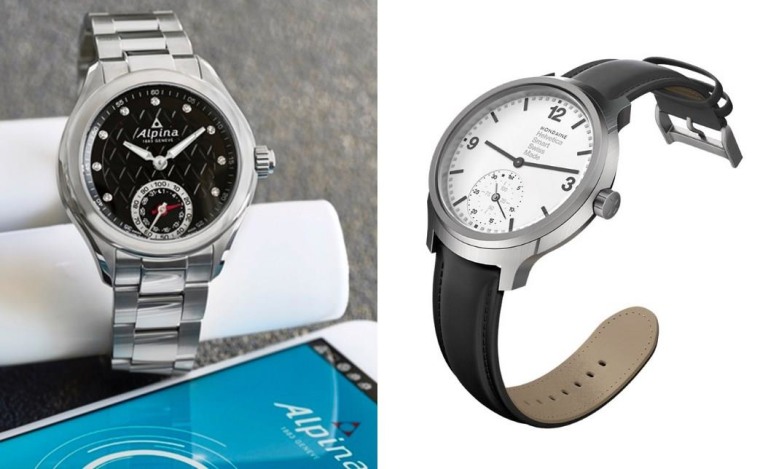 More specific data can be found in the companion smartphone app. It's not nearly as much as you'd get with one of the more advanced devices, like a Moto 360 or Apple Watch, but for some, the watch itself is the more important part. One catch: the non-replaceable battery lasts two years, which is well under the expected life of a "serious" wristwatch.
No prices have been announced, but expect these watches to occupy the $500-$1,000 budget luxury segment when they debut later this year. Keep in mind that other big watch brands, like Tag Heuer and Breitling, also plan to release smart devices soon, so you might want to wait and see what they have in store.
MORE GADGETS
SOCIAL
—Devin Coldewey