Panasonic's Lumix DMC-TS3 was already the one camera you'd probably want to take on "The Amazing Race," but today its maker announced a new wave of rugged digital cameras, including an update to the flagship, now called the Lumix DMC-TS4, and an entry-level rugged, the TS20.
With features such as a built-in GPS system, compass, altimeter and barometer, the TS4 remains the company's top model. Even for non-outdoorsy types who may just be clumsy, or looking for gadgets as tough as they are, it's waterproof to about 40 feet, shockproof from a fall of about a 6.6 feet, freezeproof to temperatures as low as 14 degrees Fahrenheit, and dustproof as well.
As a camera, it has chops too, with a Leica 4.6x optical zoom lens, a 12.1-megapixel Hi-Speed CCD sensor and the advanced image processing LSI Venus Engine. 
This engine powers high-speed burst shooting and super-fast auto focus to help you capture all the action, and gives images the added bonus of reducing noise on photos and videos. For the first time in the Lumix TS-series, the TS4 gives adventurous photographers manual control of their devices for adjusting shutter speed and aperture.
The TS4 builds on the GPS data of its predecessor to include more than a million landmarks and 82 countries/regions, which are in the maps available on the bundled DVD. For those on the journey of their lives — or who believe it's the journey, not the destination that counts — geo-tagging allows for a virtual map to exist of where they've been, all saved in the EXIF data.  
And as (or when) you're reaching all those places that most mere mortals can only imagine, you can document the moments with full 1080p HD video. Come mid-March, the TS4 will be available in orange, blue, black and silver for around $400. (If you want to save a little money, you might want to look for the older TS3 to start dropping in price, as it gets phased out for the TS4.)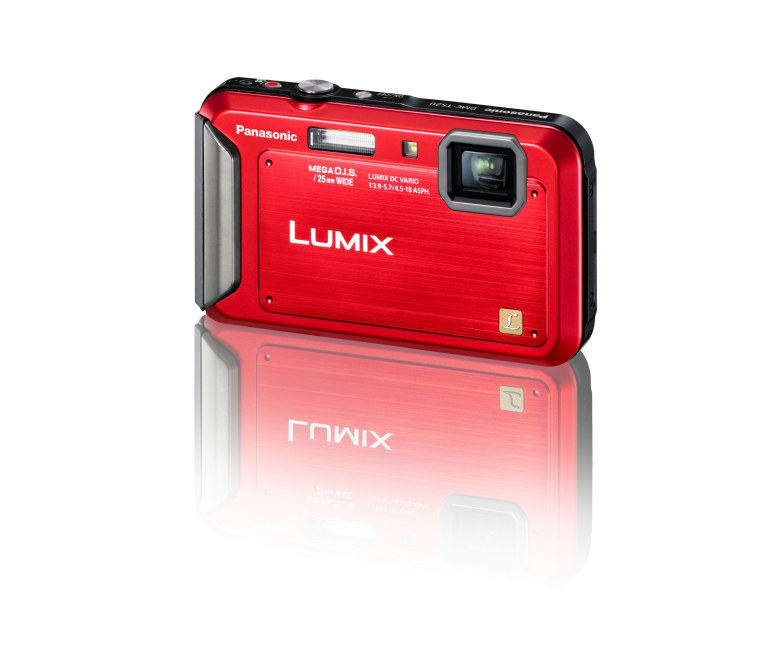 For those who don't need all that, the entry-level TS20 should provide ample resources. Besides also being waterproof (but only to 16 feet), shockproof (from a height of about 5 feet) and dustproof, the 16.1-megapixel compact camera has a 25mm ultra-wide-angle lens and a 4x optical zoom that extends to 8x.
The TS20 shoots 720p HD video, and has a 4x optical zoom lens. It can also switch between taking still photos and videos, which can be uploaded directly to YouTube when the included software is installed. Like the TS4, it also has 2.7-inch LCD screen, but there's no GPS, barometer or altimeter.
With both models, you can show the world those images in creative ways, too, with the time-lapse feature. Set the start time, interval and the number of photos to shoot, and then the camera automatically records the images based on those settings. Leave it alone and you'll see those cool NatGeo-type images of clouds across the horizon, flowers blooming, meerkats at play, etc. In "Miniature Effect" mode, photos are given the diorama treatment. And of course, for those breathtaking summits, panorama shots reward the achievement with 360-degree of horizontal or vertical images, taken by snapping consecutive shots and overlaying the photos.
You don't have to ascend Everest to grab this camera — it'll probably come in just as handy for that stroll around the lake or anywhere you might run into the elements. 
The TS20 will be here in late-February, in orange, blue, black and red models for about $180.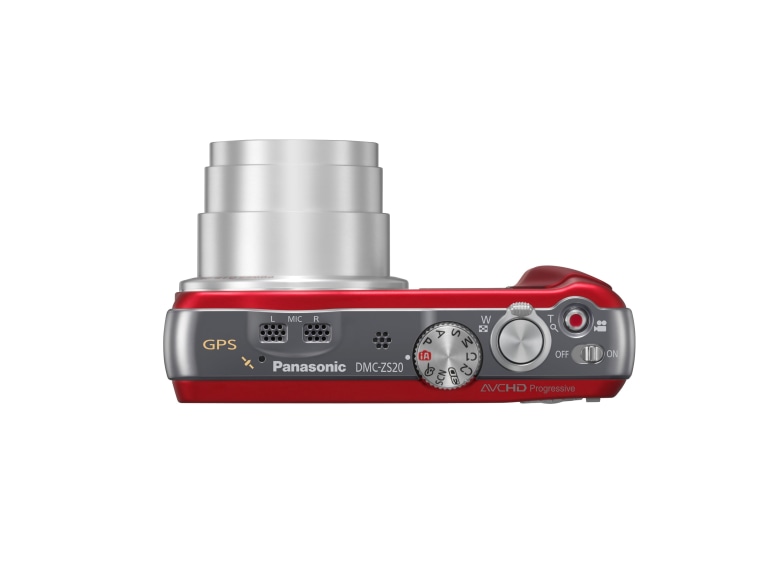 Panasonic has also expanded its ZS-series of digital cameras with the Lumix ZS20, which purports to be "the world's slimmest digital camera" with a 20x optical zoom lens. It takes stills up to 14.1 megapixels, with manual controls, and can also record full 1080p HD videos. Though it's not rugged like the TS4, it also has built-in GPS. It's got a 3-inch touch screen and intelligent auto mode for minimal-thinking, maximum point-and-shoot potential. It'll be available in March for about $350, in black, red, white and silver.
More stories:
On Twitter, follow Athima Chansanchai, who is also trying to keep her head above water in the Google+ stream.