You may still be hosting backyard barbecues and enjoying the lazy days of vacation... but those long summer days are coming to an end. School is about to get under way in many parts of the country and it's time to gear up for back-to-school shopping. These days you're more likely to purchase a stylus than a #2 pencil, and a notebook computer instead of one that uses loose leaf paper. Here are some top tech gadgets, from laptops to USB cables, to help make sure the school year is a success.
Laptop Computer
Students looking for the high performance capabilities of a laptop and the mobile convenience of a tablet should look at the Microsoft Surface Book. It's not a budget laptop, but its design, durability and performance should last well beyond the college years. Like many two-in-one devices, the Surface Book functions as a laptop for researching and writing papers and a tablet for watching videos and reading. The 13.5-inch screen easily disconnects from the unique hinge and functions as a stand-alone tablet so students can use a Surface Pen and the latest creativity software to write and design right on the screen. For extra security, Windows Hello logs you into the computer using only your face, so no one else can log in without permission.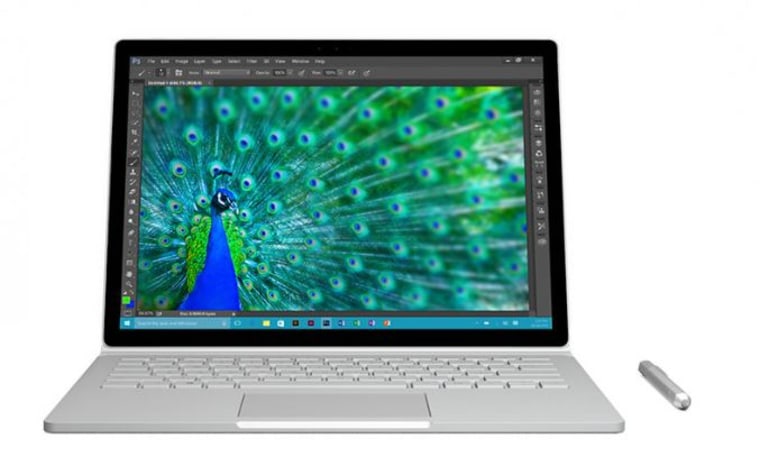 Smartphone
Android users looking for a new smartphone will appreciate the design and crisp, bright screen of the Samsung Galaxy S7 Edge. Its edges are curved so that the 5.5-inch QHD screen looks larger than it is, yet it's comfortable enough to hold and use in one hand. And because sometimes it slips out of your hand at the wrong time, the S7 Edge is waterproof for accidental drops in the bathroom or the pool. The phone's camera has Dual Pixel technology for quick selfies that aren't blurry, and there's an option of adding an additional 200GB micro SD card so you can save all those pictures. The battery life has been increased so you can get through the day without having to stop and plug in your phone in between classes.
Get Connected
Few things are more frustrating than struggling to plug in a USB cable only to find it's upside down and won't fit. Even worse is when you're trying to plug it into an out-of-the-way port under a desk in a cramped dorm room. Tylt's FLYP-Duo Reversible Charge & Sync cable works either way, so you never have to flip it over to make it fit. The cable comes with both a micro-USB connector and an MFi-certified Lightning connector so you can charge Apple and Android devices. They sync as well as charge and come in various colors in lengths of one foot or longer.
Accessories
Keyboards and mice don't have to be boring. Add a little personality to your accessories with a Logitech wireless mouse. They come in bold designs and colors and connect via a receiver to your laptop so you can work on just about any surface.
Multi-tasking students are constantly switching between a laptop, a tablet and a smartphone, and a K380 multi-device Bluetooth Keyboard might make it easier. It connects to three devices at once and stays connected so you don't have to go back and forth between working on your laptop and texting on your phone. One button switches between devices.
Memory and Storage
iPhones are great for running the latest productivity apps and shooting video, but what happens if it only has 16GB of storage? Instead of buying an expensive new phone, get the SanDisk iXpand flash drive. It's like a storage locker for your data and comes in capacities up to 128GB so you never have to stop and delete files. There's a Lightning connector on one end so you can easily offload files to the drive, and a USB on the other end so you can upload them to your PC or Mac. You can even stream movies and music directly from the flash drive to your device. Perfect for those long trips getting to and from school!
Smartphone Accessories
Phone cases protect your expensive smartphone when you accidentally drop it, but swapping out the case to add an external battery or a tripod can be tedious. OtterBox, known for its rugged phone cases, created the OtterBox UniVERSE platform, a case with a removable back plate so you can add on accessories from partner companies. If you need more battery power, swap out the back and add on the module. Want to take close-up photos or shoot steady video? Add on the Olloclip lens or tripod module. It's a convenient way to customize your case for exactly what you need.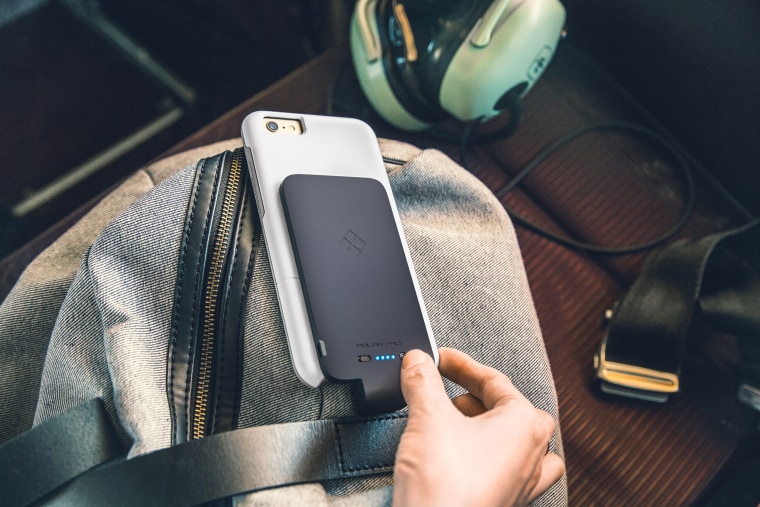 Virtual Assistant
We love Alexa, the virtual assistant in the Amazon Echo who can read audio books, play music and even call an Uber. But she can't go to a friend's dorm room or hang out on the quad because she's not portable. The new Amazon Tap is perfect for students who want to take Alexa and their tunes on the go. It's a Wi-Fi enabled, Dolby-powered Bluetooth speaker with the ability to access all of Alexa's awesomeness with just a tap. You can ask Alexa to order a pizza or queue up a playlist from your Spotify or Amazon Prime music account. Alexa may be wicked smart, but alas, she can't do your homework for you.
Personal Music
Multi-tasking students are known for walking and talking, getting stuff done while on the go. Jabra's Halo Smart Bluetooth Headset is built for multi-tasking, letting you take a call when you want, without having to constantly search for your earbuds, and also listen to great-sounding music. The Halo Smart rests comfortably around your shoulders necklace-style, with in-line controls so you can switch between talking or listening to music. The voice button integrates with Siri and Google Now and boasts 17 hours of battery life — which ought to get a college kid through most of the day.
Smart Outlets
Dorm rooms can be messy and cluttered places, and reaching outlets and lights can sometimes be difficult. Turn your regular outlets into WI-Fi enabled outlets with the ConnectSense Smart Outlet. It has two Internet-connected electrical sockets that let you control the devices you plug into them using an app or Siri. Plug in the TV, lights, fans or anything you want to control without getting up, and ask Siri to turn it on and off. If you want to just control a hard-to-reach light, get the iDevices Smart Socket which turns a standard lightbulb into a smart one. Just screw the bulb into the socket and using the app, you can control and dim the light right from your phone.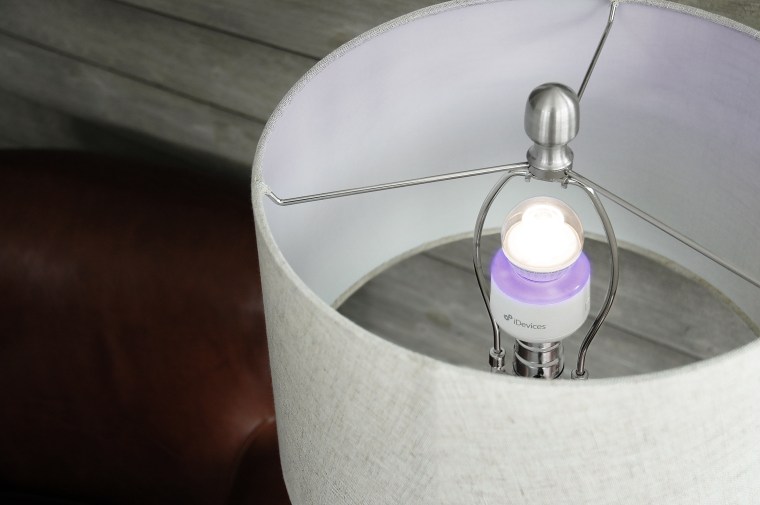 Smart Wallet
Students live in constant fear that their smartphone will run out of battery and they'll lose their connection to the world. They take chargers, cables, and battery packs, and plug in everywhere they go. Nomad's Leather Charging Wallet just made that problem go away. The wallet, which comes in stylish slim and bi-fold models, has a hidden integrated lightning cable and 2400 mAh battery so you always have a complete charging system for your iPhone – as long as you remember to bring your wallet with you.