Nerd Approved is in Florida for Star Wars Celebration VI, and they've discovered some seriously awesome Star Wars items on the convention's showroom floor. From a Death Star tea infuser to a wampa ice scraper, there's something here for you or the Star Wars fan in your life. 
Star Wars smartphone speaker docks 
Think about how much happier your music would be if it was broadcast by R2-D2 and C-3PO! These gadgets spotted at Star Wars Celebration VI from Digiblue are just in the prototype stage, but they can be ordered from Digiblue's website in October and you can get them from retailers in November.

A Digiblue representative said he's going to try to make sure the next prototype has charging capabilities just based on feedback he's received at the show.
Check out the C-3PO version below. -- Amy Ratcliffe
Make a lasting impression with a Han Solo In Carbonite business card case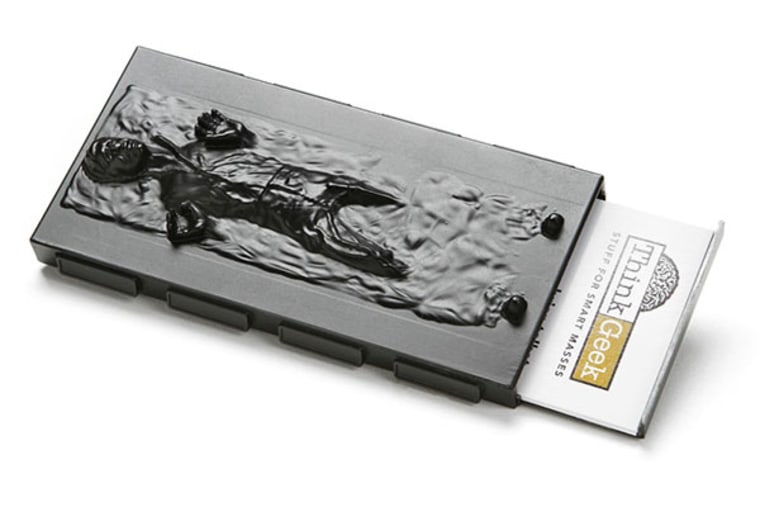 This is just one of the fantastic new Star Wars themed products that ThinkGeek is unveiling at Celebration VI this weekend. It's a Han Solo in carbonite business card holder that holds about a dozen spring-loaded business cards. It's not available for a few more weeks, but sign up now and be emailed as soon as it's in stock. Product Page ($24.99) -- Nicole Wakelin
Cool off with a lightsaber ice pop maker featuring delicious light-up blades!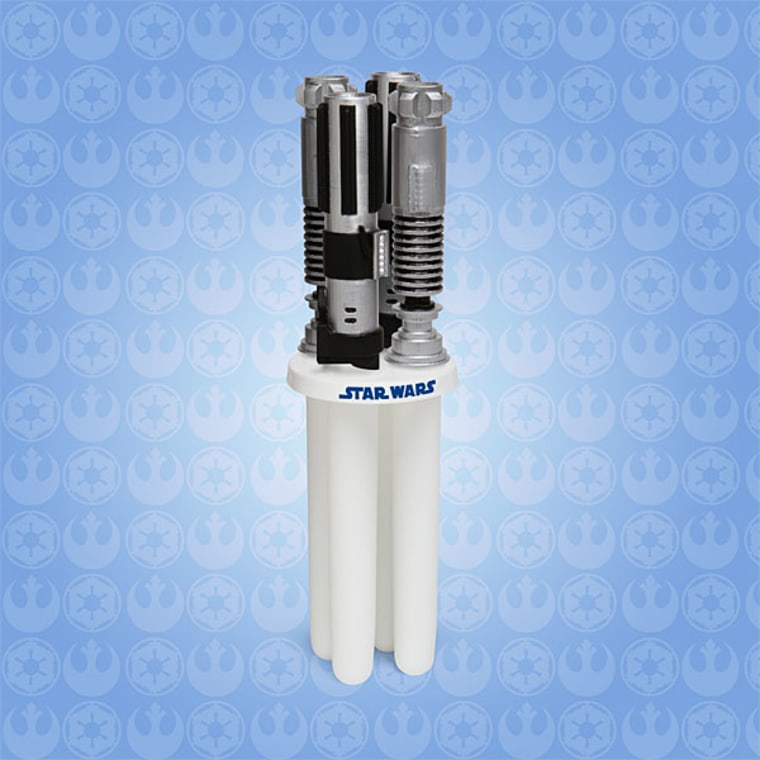 Although this was originally an April Fool's joke on ThinkGeek, it's now an honest to goodness product after being officially announced at Star Wars Celebration VI. You get four lightsaber pops in a set with two Luke and two Vader. Pour in your favorite refreshment, freeze for four hours, and you'll be sucking on a saber. Oh, and did I mention, they have LED lights so they glow? These aren't due out until November but you can sign up now and be emailed as soon as they're in stock. Product Page ($34.99) -- Nicole Wakelin
That's no moon, it's a Death Star tea infuser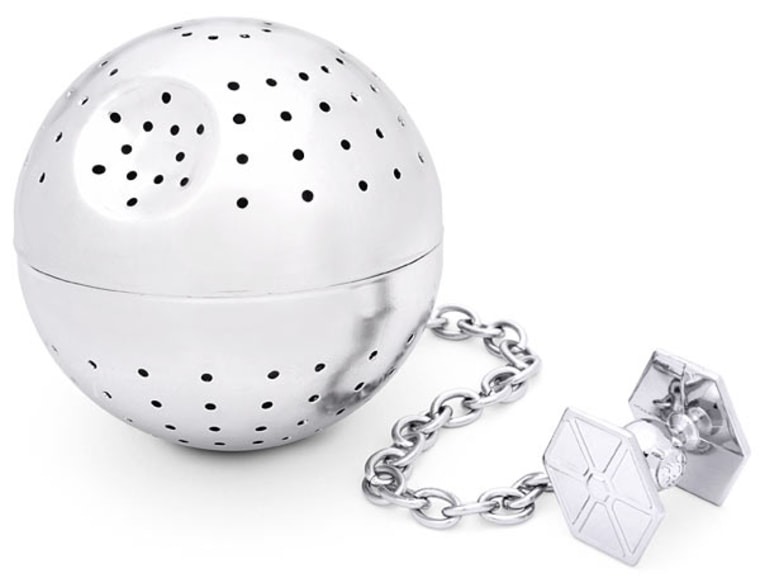 If you're at Celebration VI then you can buy thisDeath Star tea infuser right now. Otherwise, you can sign up to be emailed when it is available through ThinkGeek in just a few days. Then you can brew a nice cuppa and imagine the Death Star is trying to blow up the planet that is your mug. It even comes with a TIE fighter to dangle over the side so it doesn't get stuck in there. I wonder — if I brew the official Star Trek Earl Grey Tea in this, would that be like crossing the streams? Will the world implode? I'm buying both because I must know the answer. Product Page  ($19.99) -- Nicole Wakelin

Luke turned that wampa's arm into an ice scraper!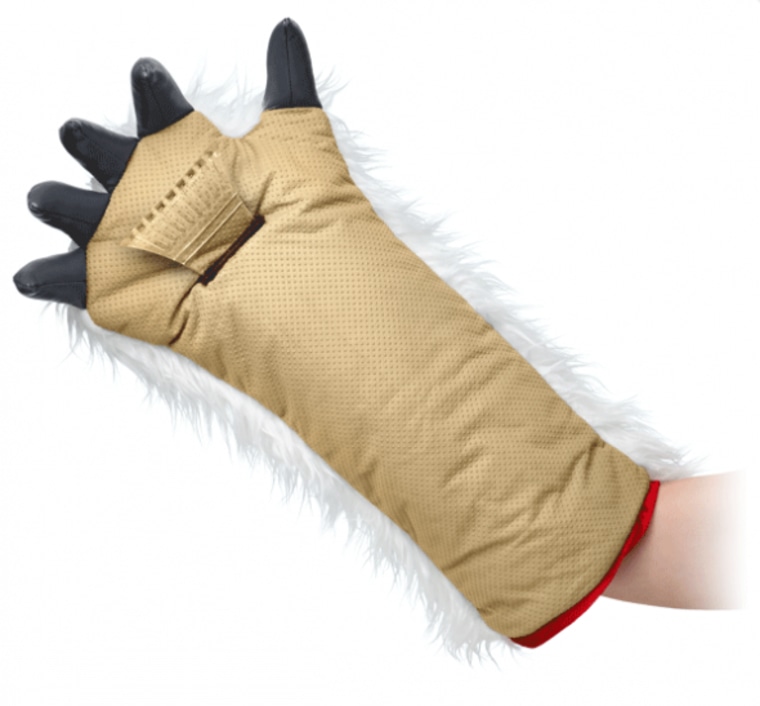 If the inside of a tauntaun can keep a man from freezing to death on Hoth, than a wampa's arm ought to keep your hand warm while you're scraping the ice off your car. This is another ThinkGeek preview from Celebration VI and won't be available until October. Sign up now to be emailed as soon as it's available for order so you won't be left in the cold this winter. Product Page ($24.99) --  Nicole Wakelin