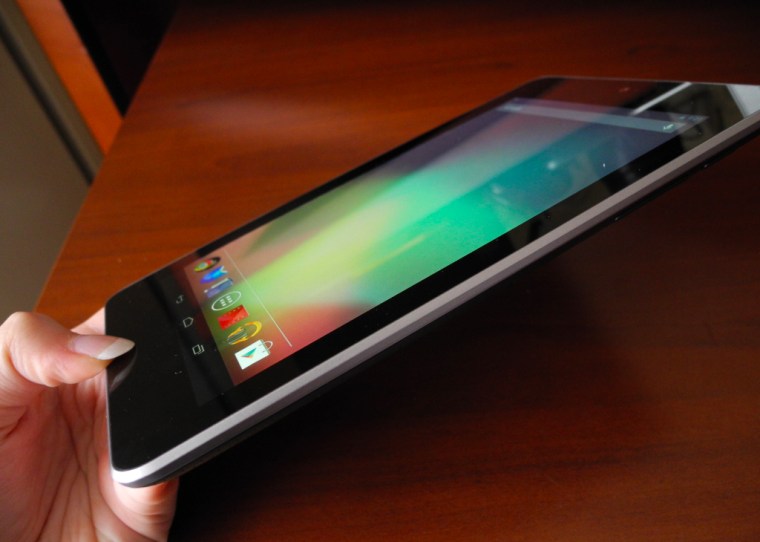 Google's Nexus 7 is a strange device. At 7 inches, it's smaller than an iPad — and a breadbox, for that matter — and with its impressive spec list, it's a bit more appealing than the similarly low-priced Kindle Fire. But how does it hold up in person?

Surprisingly well.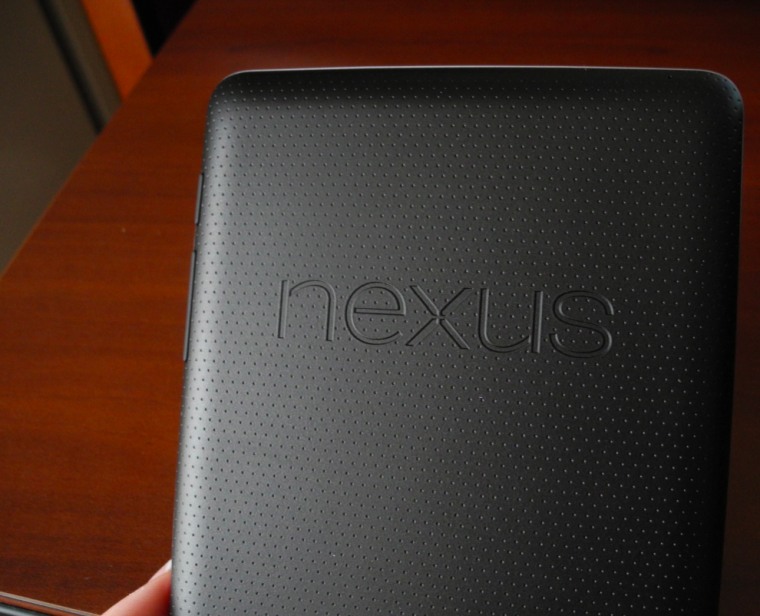 While I cringe when I cradle the Kindle Fire's clunky body, the Nexus 7 feels perfectly balanced and secure in my hand. It's a solid device — the unit I'm using survived several awkward drops off a table's edge — and it looks sleek.
On the inside, the Nexus 7 has a quad-core processor, a twelve-core GPU and 1 GB of RAM. Between that hardware and Project Butter — under-the-hood improvements which keep Jelly Bean running particularly smoothly — the tablet's pretty darn speedy. (For more about Jelly Bean, check out our rundown of its best features.)
When Google announced the Nexus 7, it pushed its content consumption features — especially a widget which collects books, magazines, TV shows, movies and music. It's an appealing tool and, like most things on the Nexus 7, it is consistently smooth and brisk.

I've only used the Nexus 7 for a couple of days now, but I already dread returning home and reaching for a Kindle Fire. I know that it'll feel slow, clunky, and unsatisfying in comparison.
Want more tech news, silly puns, or amusing links? You'll get plenty of all three if you keep up with Rosa Golijan, the writer of this post, by following her on Twitter, subscribing to her Facebook posts, or circling her on Google+.