Most of us think of virtual reality as the next big thing in gaming. But this sad yet inspiring story of an ailing grandmother's last days puts a powerful new spin on the technology.
An artist in the gaming industry, Priscilla Firstenberg, had the idea that the Oculus Rift VR headset might provide a welcome escape for her terminally ill grandmother, Roberta. Priscilla emailed the company, which responded with sympathy and lent her a headset to try out. Before long, Roberta was walking through a virtual Tuscan villa, trying to catch butterflies and admiring the sunshine.
It was a hit, and the sight of this elderly lady sporting futuristic hardware and exploring a virtual world shows that the future is here and it can be a wonderful thing.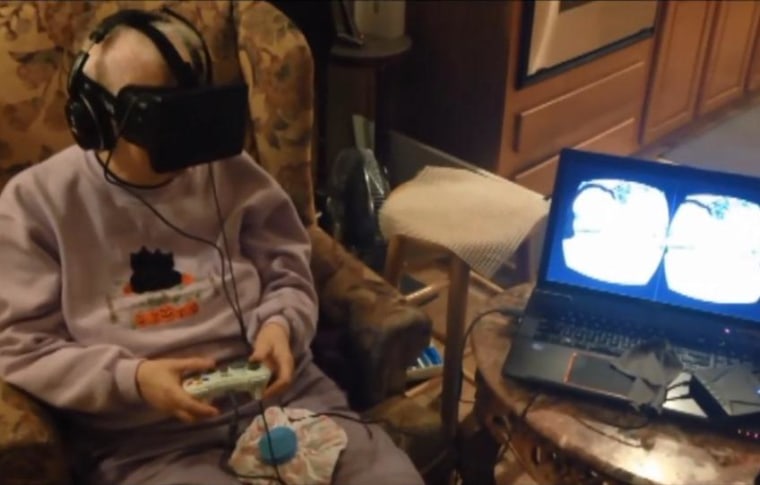 The full story shouldn't be missed, and you can read it here — but be warned, you may find yourself getting a bit misty-eyed by the end.
The possibilities for virtual reality as therapy are widely recognized by tech-savvy psychologists and therapists; older VR systems have been used to expose phobic patients to the things they fear, such as spiders or high places. In the charming video earlier from this week of two older women going for their first plane ride, one can be seen experiencing just such a program.
It's a touching reminder that technology isn't always just about convenience or entertainment; sometimes these advances genuinely improve people's lives.