Update: The Skarp has been suspended from Kickstarter for failing to show a working prototype. It is now on Indiegogo, but anyone interested may want to wait until a real-world demonstration proves the reality of the concept.
The future is finally here: You can now shave with a laser. The Skarp is a new device seeking funding on Kickstarter (and already well past its goal) that uses light, rather than sharpened steel, to sever the hairs that plague your chin or legs.
No doubt razor manufacturers have been trying for years to make something like this, but the creators of Skarp got there first. They discovered light-absorbing particles in every human hair that self-destruct when hit with a certain wavelength of light. By firing that type of light out of a laser and spreading it out into a wide "blade," the cutting action of a razor is effected, but without any of the nicks or skin irritation real blades give — or so the creators claim. You don't even need any gel or cream.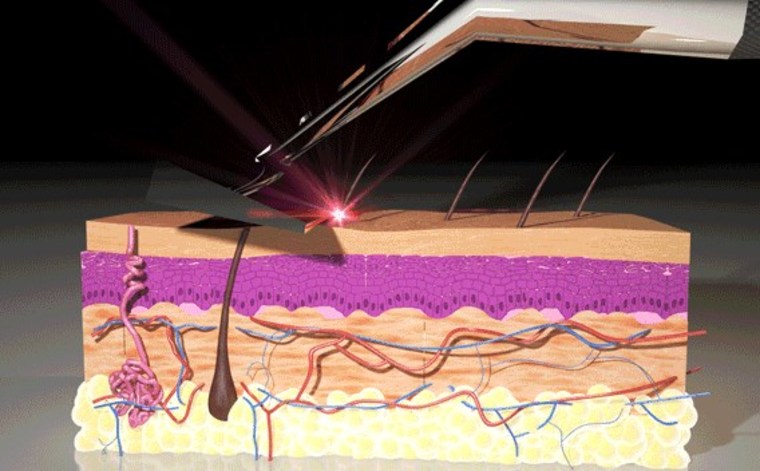 It's not like traditional laser hair removal, which heats up the whole hair and works best with dark hair on light skin. It's more like a light saber that runs on AAA batteries and only cuts through hairs.
The Skarp might sound too good to be true (unless you like that old-school shave), but if you're convinced, you can pre-order one now for about $160. If you're skeptical, you can wait until it's available at retail, where it'll probably cost a bit more than that.