Welcome to the awkward HDTV transitional phase. If you need to buy a new TV right now, what do you do? Bet big on an UltraHD TV and wait for 4K content to become as plentiful as HD? Splurge on an early-generation OLED, then kick yourself in two years when they become more affordable? Buy a massive, high-end 1080p set, then regret it when everybody flocks to your buddy's house to watch Super Bowl 50 on his 4K OLED?
At this moment, your smartest move is to go cheap. Buy a holdover HDTV, something simple and no-frills to keep you happy and entertained while UltraHD panels get cheaper, 4K programming becomes ubiquitous, and OLED prices fall to earth. For $500, you can get an excellent television between 39 and 50 inches.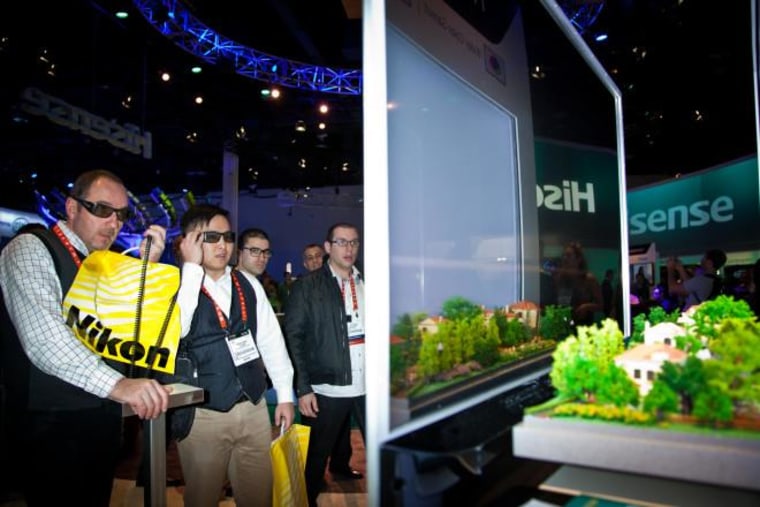 You may not get absolutely outstanding picture quality, but there are plenty of cheap sets that still rate as very, very good. You will also have to skip the design aesthetic of the more expensive models.
But the bulk of your savings will come from outsourcing features. For example, take a pass on those built-in streaming features and just buy a $60 Roku box, which has a better UI and more channels than any TV's built-in "Smart" software ever will. Get a good soundbar if you care about sound; even the cheaper soundbars will outclass the speakers you'd find in a $500 TV set, and you'll be able to use it with your next TV too. Cheap TVs usually only come with two HDMI inputs, so if you need more, just buy a $30 HDMI switch. And you most certainly do not need 3-D — why pay extra for it if there's nothing good to watch?
By just buying a solid, affordable, and no-frills HDTV, you can minimize the compromises while you wait out the HD-to-4K transition.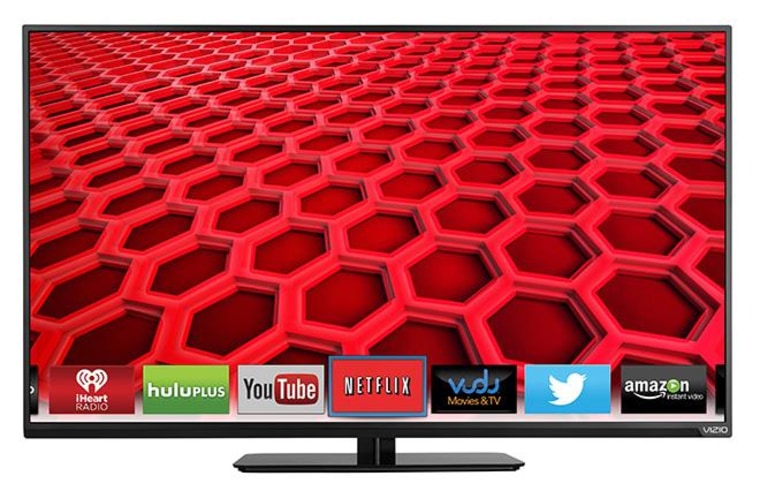 Vizio E420I-B0 (42-Inch Full-Array LED) — $430
Good TVs at very low prices has always been Vizio's schtick, and 2014 looks like a banner year. This full-array backlit set has local dimming and a 120Hz refresh rate for less than $450, which seems like a typo but is actually just an incredible deal. Built-in Wi-Fi, apps, and plenty of inputs sweeten the deal.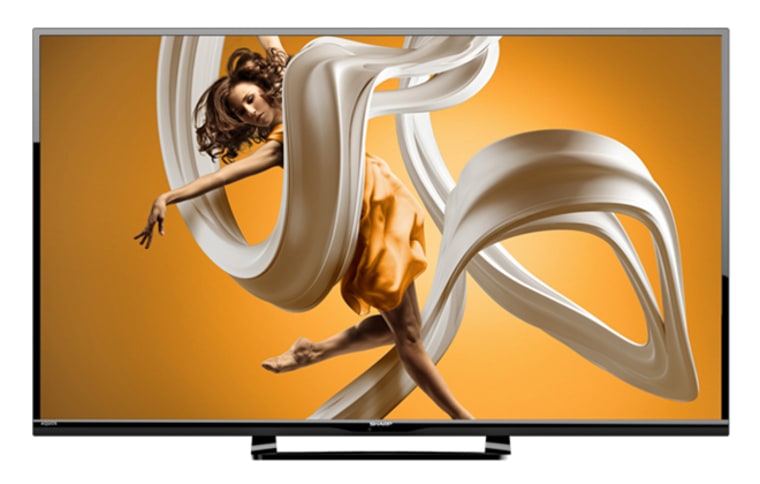 Sharp LC-48LE551U (48-Inch Full-Array LED) — $500
There's another direct-lit LED HDTV in this price range, and it's a big one. Sharp's slim-bezeled 48-incher earned an Editors' Choice award from PCMag. It lacks Wi-Fi, so make sure you have a set-top box if you want to stream. It's also a 60Hz set with an "Aquomotion 120″ setting that simulates a higher refresh rate.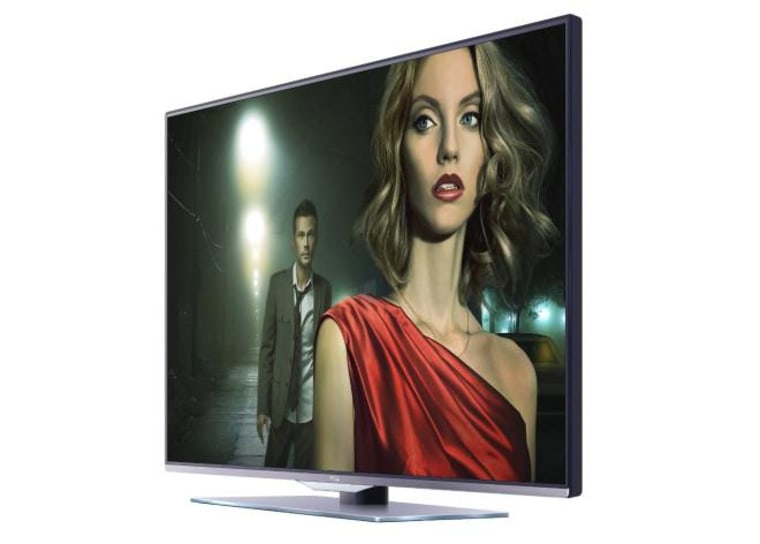 TCL 50FS5600 (50-Inch LED) — $500
If you want to go even bigger, this 50-inch TCL set is the biggest one in this roundup. It has a native refresh rate of 120Hz, and it features an edge-lit LED backlighting system instead of the aforementioned full-array systems. No built-in Wi-Fi, but that's what your Roku or Apple TV is for.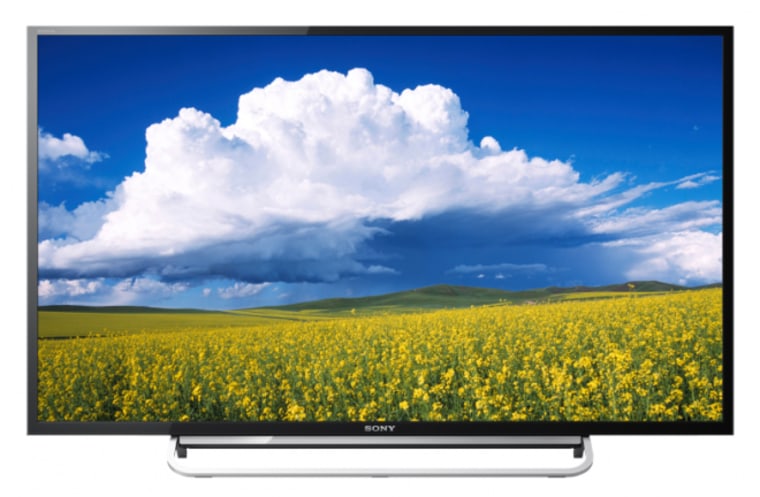 Sony KDL-40W600B (40-Inch LED) — $480
This edge-lit Sony LCD set has a slick design, a rarity for its sub-$500 price. It's among the most-popular sets in this price range on Amazon, with built-in Wi-Fi and plenty of inputs. Its 60Hz native refresh rate raises eyebrows, but it has a feature that ably simulates a 240Hz panel.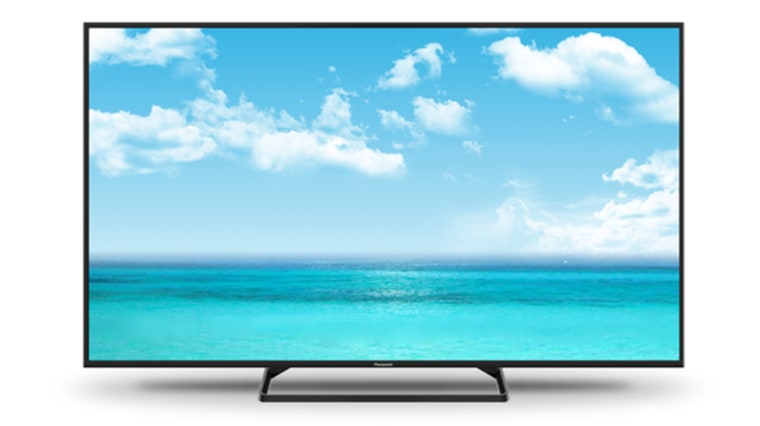 Panasonic TC-39AS530U (39-Inch LED) — $450
Panasonic's plasmas were considered the best in the business, but now the company has shifted to an all-LCD lineup. The 120Hz edge-lit AS530's slim bezel is an eye-catcher, making its 39-inch screen look bigger than you'd expect. Wi-Fi and mobile-device content sharing are also part of its tricks.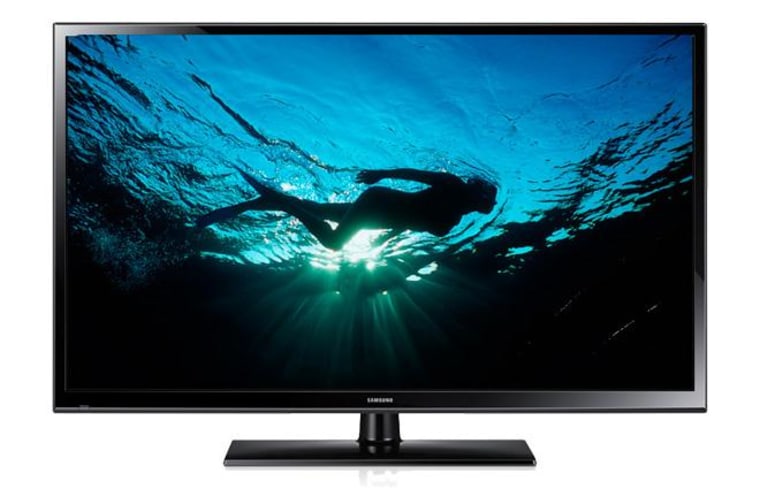 Samsung PN43F4500 (43-Inch Plasma, 720p) — $380
Picture-quality connoisseurs have long hailed plasma sets, which keep up well with fast motion and offer deep blacks and snappy contrast. This Samsung set punches well above its price, with great ratings on Amazon and a "Best" pick from The Wirecutter. A few things: It's only 720p, you'll have to BYO Wi-Fi, and it only has two HDMI inputs.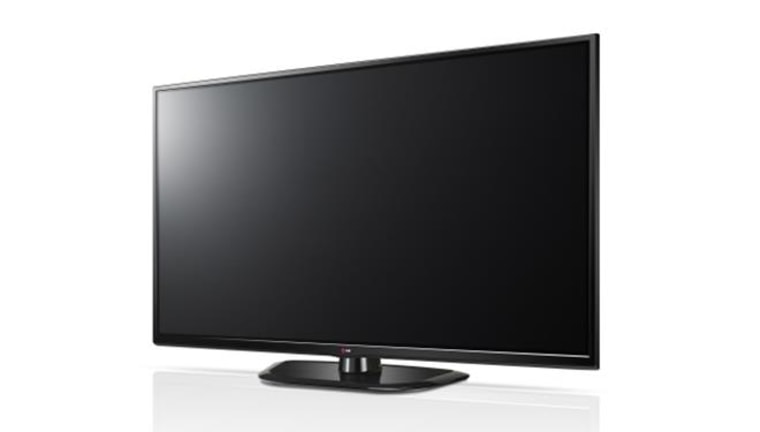 LG 42PN4500 (42-Inch Plasma, 720p) —$400
LG and Samsung aren't just battling on the OLED front, they're also competing on the super-affordable 720p plasma battlefield. This LG set gets very good reviews on Amazon, but like the competing Samsung, it has no Wi-Fi, no 1080p, and just a couple of HDMI ports.
-- Tim Moynihan, Wired
More from Wired
17 of the Most Beautifully Bizarre Cars Ever Designed
Why It's Not Surprising Two Harrier Jets Have Crashed in a Month
How the NSA Could Bug Your Powered-Off Phone, and How to Stop Them
Everything Science Knows About Hangovers — And How to Cure Them