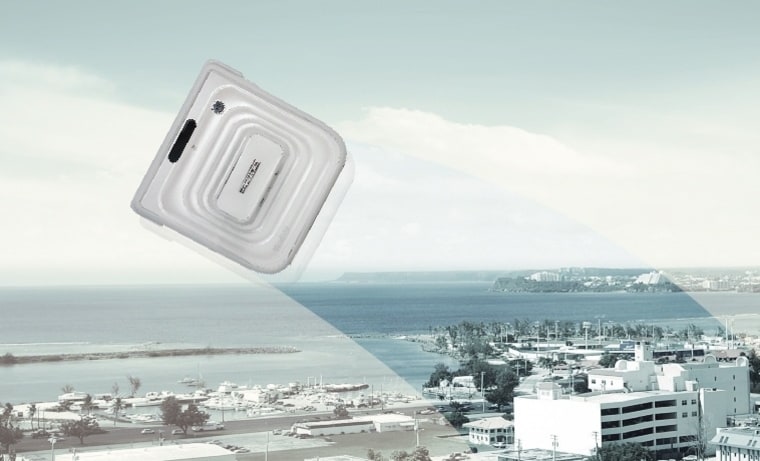 Move over vacuuming Roomba, here comes something sleeker: a robot with just the right mix of suction and drive to smoothly clean windows.
"We've got the robot that does the chore that you need to do but no one enjoys doing," Nick Savadian, president and chief executive officer of the U.S. arm of Ecovacs Robotics, an Asia-based company, told NBC News.
From the consumers' point of view, the Winbot7 is easy to use. Simply attach little pads to the unit, spray them with some cleaner, place it on the window and press start, he explained. 
"Walk away and the robot will do its job, which is to clean the window."
The 4.5 pound robot is equipped with two powerful motors. One provides the suction to keep it vertical on the window, the other drives it smoothly. A soft bumper prevents damage to window frames.
It also "has a very high tech brain," which allows the Winbot to determine the best path to clean windows of all shapes and sizes, Savadian added. It cleans in a zigzag pattern and then the perimeter.
"Then it will come back to the place of start and will play music to notify that 'I am done and ready for the next chore,'" Savadian said.
He noted that most players in the affordable home robotics market are still trying to figure out how to clean floors efficiently. Ecovacs, which also makes robotic vacuums, moved to the window to take another thankless chore off of our to-do lists.
"It will give you the freedom to truly enjoy your life rather than doing chores that you don't enjoy doing," Savadian said.
The Winbot7 will be on display next month at the Consumer Electronics Show in Las Vegas and should hit store shelves later in 2013 with a price tag somewhere in the "hundreds of dollars," Savadian said.
John Roach is a contributing writer for NBC News Digital. To learn more about him, check out his website. For more of our Future of Technology series, watch the featured video below.