Users of Windows Phone might have felt a bit put out at the news that Windows Phone 8, with all its fancy new features, would not be coming to their hardware — even the flagship Nokia Lumia 900. But all is not lost: one of the cooler pieces, the customizable start screen, will in fact be coming to older handsets. And Microsoft has just put up a little demo of it on video.
(Msnbc.com is a joint venture of Microsoft and NBC Universal, but that doesn't mean we get privileged information about Microsoft's products and services, nor does it influence our opinion of them.)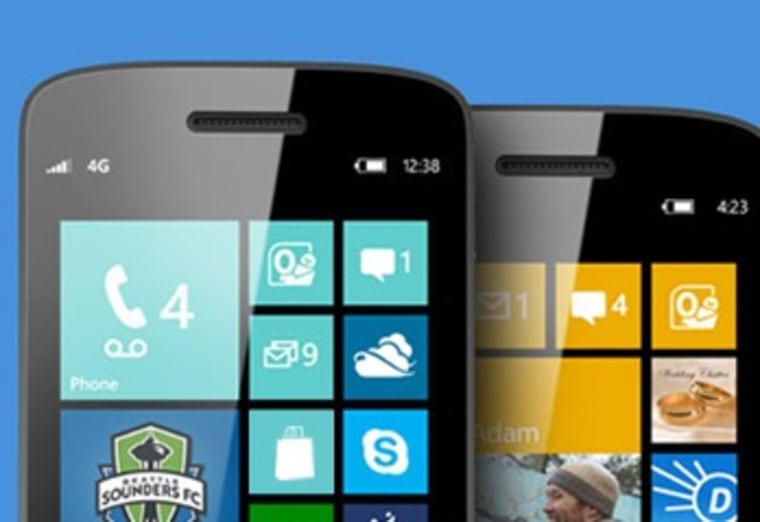 No doubt it's a cool feature for homescreen customization, more straightforward than Android's widgets and more robust than iOS's... nothing. Most users will be happy to have the extra functionality.
But there's still consternation among purchasers of the much-hyped Lumia 900: many feel it was little more than a bait and switch to sell the device as a top-of-the-line one only to make it obsolete almost instantly with a new OS it can't use. There's truth to that, and Android and iOS customers know the sting of seeing a new version of their favored OS debut with no plans to bring it to older devices.
The update should come to any phone currently running Windows 7.5 "Mango." There's a little more info here at the page for the update, but at the moment there are only a couple features listed, and no date for release.
Devin Coldewey is a contributing writer for msnbc.com. His personal website is coldewey.cc.