Ok, we won't sugar coat it... you're a little late. But not toooooo late! Here are some last-minute tips for those stockings.
And, from phone cases to portable chargers to music on-the-go, everything on this list is under $100.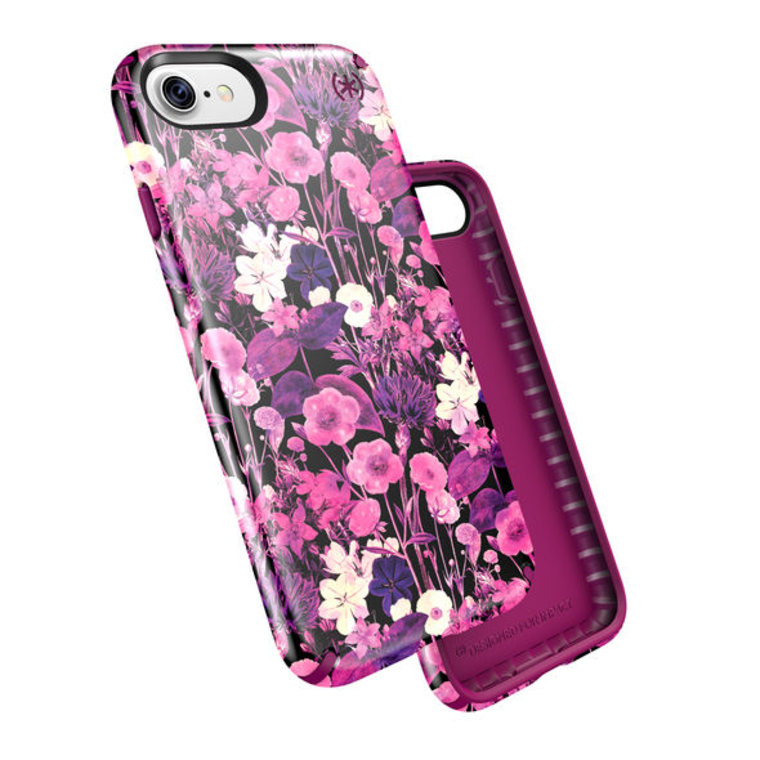 Phone Cases
If someone you know is getting a shiny new phone this holiday, help them keep it that way with a beautiful and protective phone case. Speck's line of Presidio Inked cases (about $30) come in bold, stylish designs and patterns with a dual-layer design to help protect from accidental bumps and drops.
Incipio has the fashion-forward woman and her phone covered with cases from partner fashion designers like Trina Turk, including a new WinterWhite collection with soft tones and solid protection. Because everyone should have a new phone case to celebrate the changing season.
Guys will love the look and feel of OtterBox cases. They're sturdy and rugged and the Defender series has three levels of protection to guard that precious phone.
For those needing a quick phone charge, slip a Rebecca Minkoff Power Tassel Keychain into their stocking. The tassel, which comes in fun, stylish colors, has a USB on one end and a lightning port on the other, and can hang off a handbag or backpack so it's always there when you need it.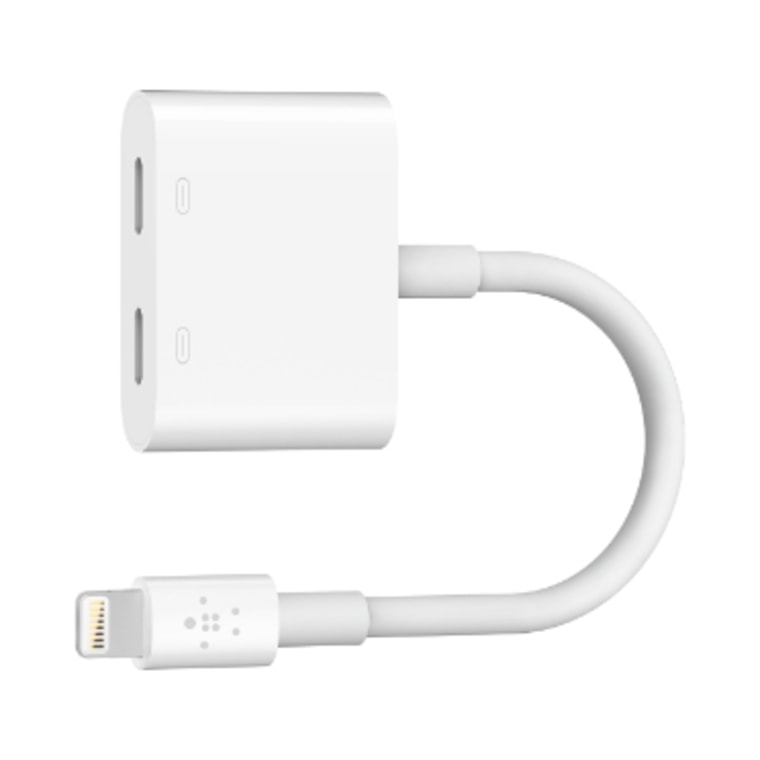 iPhone 7 User
We know the included dongle lets iPhone 7 users plug their Lightning Audio headphones into the phone's Lightning port, but what happens when you need to charge your phone, too? Slip the Belkin Lightning Audio + Charge RockStar into their stocking; it turns that one Lightning port into two, so users can listen to music and charge up at the same time. You know, multi-tasking.
Portable Memory
If your gift recipient's iPhone never has enough memory for those holiday family photos, the tiny SanDisk iXpand Flash Drive solves that problem by adding up to 128 GB of portable storage. Free up space on the phone by moving photos and videos to the drive, or load up the drive with movies to watch on the way to Grandma's.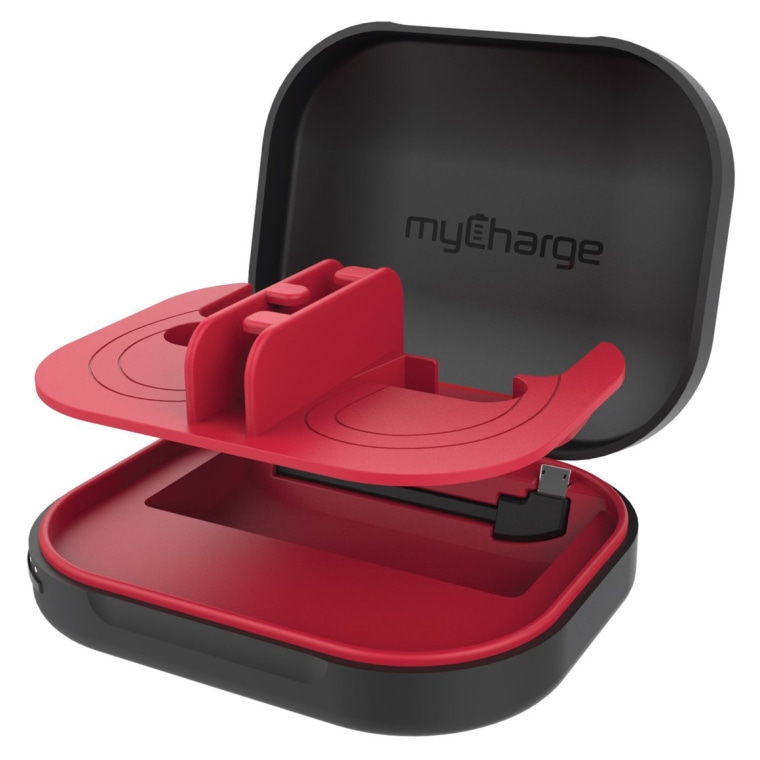 Portable Charger
The best stocking stuffer for someone with lots of smart devices or an older phone is a portable battery charger. One of our faves is the MyCharge HubXtra which has a built-in Lightning as well as micro-USB so you can use with both Apple and Android devices. Or share with a friend.
And for that gym buddy who more often than not arrives with dead headphones, the MyCharge PowerGear Sound Case means they never have to work out without music or headphones again. Simply store the headphones in the protective charging case and plug them into the integrated micro USB cable and the case will make sure they're charged and ready to go each time.
Car Charger
Not all car chargers are created equal. If you know someone who's forever forgetting where they parked their car, slip the ZUS Smart Car Charger into their stocking. ZUS charges 2 devices at once, and can locate your car using the companion app and your phone's GPS. ZUS users can share a family account so if you give this to your teenage driver, you'll always be able to see where the car is parked. Not that you would ever track your teenager.
Tunes on the Go
Yup, there's a waterproof, floating, Bluetooth speaker small enough to fit into a stocking and rugged enough to take along on a hike or to the beach. The Altec Lansing Mini H20 has a built-in carabiner for clipping onto a backpack making this ideal for students or music lovers who like to carry their tunes wherever they go.
Roost Smart Battery
You may not think of a 9v battery as a great stocking stuffer, but the Roost Smart Battery has Wi-Fi built in, which makes the battery a "smart" battery.
It connects to your smartphone using an app and alerts you to any issues while you're not home, lets you snooze an alarm when you've simply burned the toast again, and more importantly, notifies you when it's time to replace the battery way before those 3 a.m. chirps start happening. Roost has a battery life of five years.
Amazon Prime Membership
Amazon Prime isn't just about the free shipping anymore. Give someone a Prime membership and they'll have access to a streaming video library for nights spent curling up by the fire, streaming music for playing on an Amazon Echo or other device, free Kindle e-books, and unlimited online photo storage space. All that in one stocking!