Amazon apparently is making progress on its goal of eventually delivering small packages to your home by drone.
In his annual letter to shareholders, made public Thursday, CEO Jeff Bezos provided an update on the company's accomplishments and projects over the past year. That included a brief reference to ongoing efforts by the online retailer to ensure fast delivery.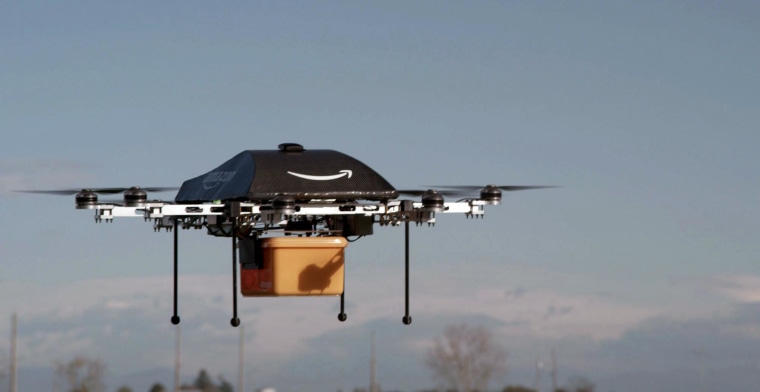 Bezos noted that Amazon has begun to offer Sunday delivery (by traditional means) to select cities in the U.S., created its own "last mile" delivery networks in the U.K., and hired bike couriers to deliver packages in infrastructure-challenged India and China.
Then he added:
"And there is more invention to come. The Prime Air team is already flight testing our 5th and 6th generation aerial vehicles, and we are in the design phase on generations 7 and 8."
Bezos, who first publicly broached the notion of delivery by drone in an interview on CBS' "60 Minutes" in December, didn't spell out how the first through fourth generations of drones fared. Nor did he say when customers might actually expect to see tiny unmanned aerial vehicles dropping packages off on their front porch.
And if the delivery copters never get off the ground? Well, you never know until you try.
"Failure comes part and parcel with invention. It's not optional," Bezos noted toward the end of his letter. "We understand that and believe in failing early and iterating until we get it right. When this process works, it means our failures are relatively small in size (most experiments can start small), and when we hit on something that is really working for customers, we double-down on it with hopes to turn it into an even bigger success."