Anyone who's seen "The Matrix" probably remembers the now-iconic scene where Neo dodges bullets in slow-motion as the camera pans around him — a special effect colloquially known as "bullet time" that took dozens of cameras and a Hollywood studio to create. If you don't have a $63 million budget, though, there's a new app that lets you make your own bullet time videos by combining the images from multiple phones taking pictures at the same time.
Related: Quantum Dots Could Turn Smartphone Cameras Into Scientific Instruments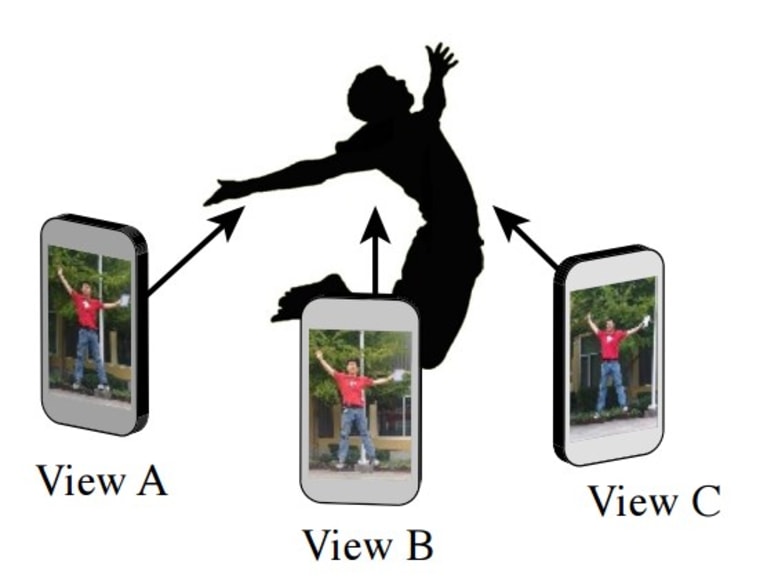 Created by Yan Wang at Columbia University, CamSwarm is still very experimental (it's described in a paper you can read here), but it already looks like a blast to use. Just have yourself and a few friends taking video with the app — the same subject, but from slightly different angles. The resulting footage is synced up and transferred to the main phone, where the user can rotate around the subject, slow down time, and so on.
Related: GoPro Session Packs Action Camera Chops Into Tiny Cube
You can't download the app yet, but the team has tested it with groups not associated with the project, and they seemed to take to it right away. In the meantime, you'll have to stick with the full Hollywood solution.