A year ago, New Orleans' storied French Quarter was facing two big problems: a shortage of police and a spike in crime.
But the latest data from a private-public partnership that's been described as "Uber for cops" — initially financed by the city's fed-up trash king — shows that there just may be an app for that.
Residents, workers and tourists can now download a program on their phones that lets them report crime and quality-of-life problems to off-duty officers armed with iPads in souped-up golf carts.
While some communities have turned to private rent-a-cops to fill policing gaps, this approach avoids that blurred line. These are city cops with regular uniforms, weapons and arrest powers — making $50 an hour paid out of special fund.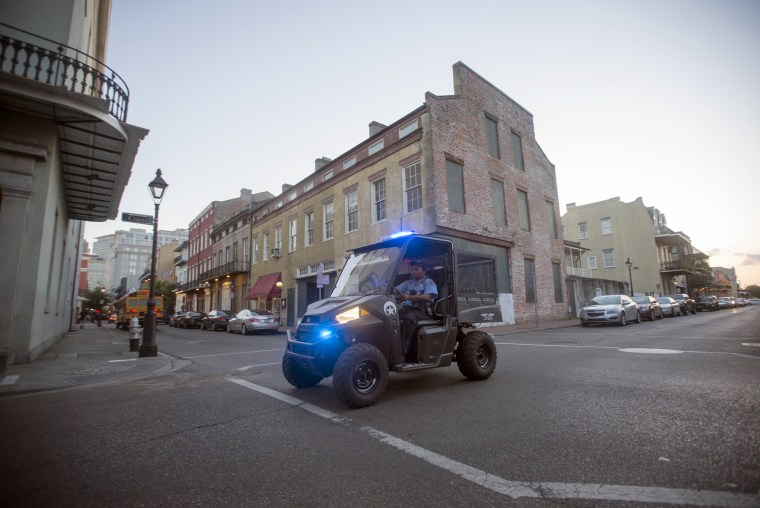 "We're the beat cop of the 21st century," said Bob Simms, who has been running the day-to-day operation of the "French Quarter Task Force" since it launched in March.
Simms is a retired aerospace engineer, but he says it doesn't take a rocket scientist to see that the patrols are working.
Crimes against people in the historic district plummeted 35 percent and property crimes were down 10 percent just three months into the initiative.
And here's another sign of success: Calls for help sent through the app are starting to drop — a sign, proponents say, the open-sided Polaris four-wheelers zipping around the narrow cobblestone streets are keeping criminals away.
"You're gonna stop more violent crime by addressing proactive patrolling," said Sidney Torres, the New Orleans businessman who bankrolled the Task Force project with $500,000 of his own cash.
Torres, 40, made a fortune hauling waste after Hurricane Katrina and lives in a mansion in the French Quarter, the lively 78-square-block enclave that fuels the city's $7 billion tourist industry.
Last December, burglars vaulted over his fence and spent 40 minutes prowling the house, stealing a flat-screen television.
"I couldn't believe it," Torres said. "And I started hearing stories. This guy getting beat up. This home got broken into. This car got stolen. This couple got robbed."
New Orleans, which reduced its police force by 500 officers amid a budget crisis, was in the grips of a crime wave. Rapes were up 39 percent and robberies were up 37 percent at the time.
Torres felt city leaders weren't doing enough, and he wasn't afraid to say so. Loudly.
Weeks after the break-in, he spent $100,000 to run a TV ad lambasting Mayor MItch Landrieu, whom he has known for years.
On the defensive, Landrieu turned the tables, telling a reporter that Torres' tough talk was cheap.
"I basically challenged Sidney, and I said, 'If you're such a big shot, put your money where your mouth is,'" Landrieu recalled.
As the war of words heated up, the mayor's brother played peacemaker and got Torres and Landrieu to work together, and Torres teamed up with Simms, who had started pushing for foot patrols after a June 2014 shooting on world-famous Bourbon Street left one dead and nine wounded.
It took just 30 days from the first brain-storming session to get the app running and the ATVs rolling. They get paid $50 an hour — out of a separate fund — and the hope is that residents get peace of mind.
"The citizens of the French Quarter or anywhere else, tourists, anyone coming to visit can download the app on their phone. And if they see suspicious activity, they hit a button on their phone, take a picture and hit submit," Torres said.
"And that allows that call to go directly to an officer on the Polaris. Similar to Uber — but it's for police officers," he added. "And the response time is incredible because of that."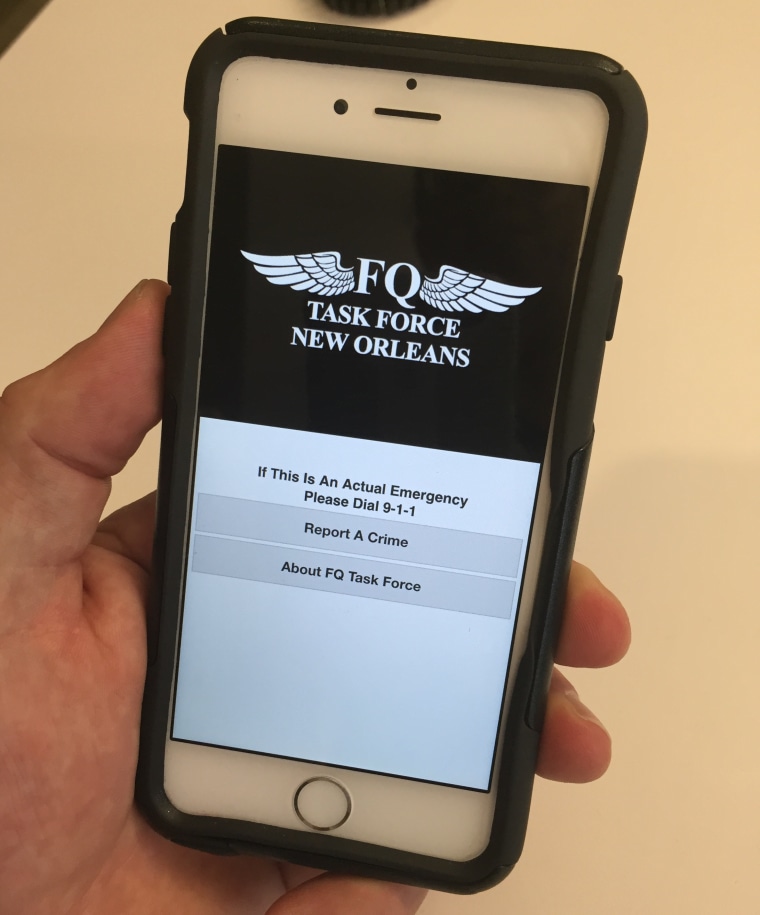 Before, it could take 30 minutes for the stretched-thin police force to respond to a 911 call. The Polaris cops get there in an average of four to eight minutes, Torres said.
There are up to three officers in Polarises at any given time. The cost of the around-the-clock patrols is $75,000 a month, and the Convention and Visitors Bureau is now picking up the tab.
New Orleans Police Chief Michael Harrison is a fan, after some early skepticism.
"I thought it was absolutely crazy," he said.
Now he calls is a "brilliant idea" that relieved some of the pressure on his on-duty force and the small contingent of state police officers assigned to the city after the Bourbon Street shooting.
If crime was pushed outside the quarter, the Polaris crew freed up some of his officers to move outside the Quarter and deal with it. He dismissed the notion that the partnership amounts to the wealthy buying extra protection.
"We're not catering to any socioeconomic class," Harrison said.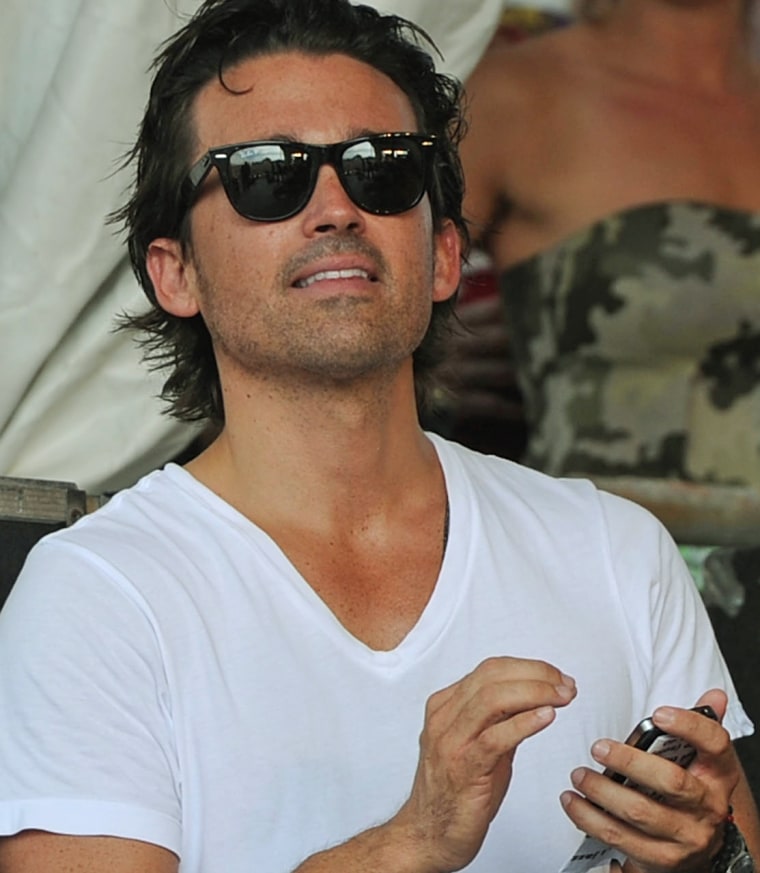 For his part, Torres says the Quarter deserves the special attention.
"It is the golden goose of the city," he said. "It generates a lot of funding...this is something that we have to protect."
But there's no reason, he said, the idea has to be confined to New Orleans' best-known neighborhood. The mayor is thinking of expanding it throughout the city, and Torres is working with St. Bernard Parish to the southeast to roll it out there.
"It's a way of giving the community a way to self-police," Torres said. "I think it can work anywhere."