More police officers on the beat may soon have a new partner -- one that's small, rechargeable, and looks the other way during late-night coffee breaks.
On Monday, President Barack Obama announced a plan to provide $263 million in federal funding for body cameras and training for local police departments. If Congress approves the program, it would provide enough money to buy around 50,000 cameras.
In the wake of the unrest in Ferguson, Missouri, over the shooting of teenager Michael Brown, some lawmakers have been calling on police departments to adopt the cameras to increase transparency. It's an idea that is being tested in several cities, including Los Angeles, New York and Chicago.
Taser (yes, the company that makes the Taser stun device) has sold body cameras to more than 1,200 police departments, according to Steve Tuttle, the company's vice president of strategic communications.
He estimates that around 20,000 of Taser's cameras are being used in the field. That number could see a boost as police departments respond to public pressure and take advantage of federal funding.
"In the quarter before Ferguson happened, we saw a dramatic increase in sales," Tuttle told NBC News. "And then Ferguson hit and that has created this tremendous public awareness about body cameras."
Body cameras 101
Most body cameras measure around 3 inches long and clip to a police officer's uniform. Taser makes one of the more popular models, the Axon Body, as well as the Axon Flex, which can attach to a pair of sunglasses, a collar or hat for a first-person point of view.
The other major player in the body camera market is Vievu, which makes the LE3. Other competing companies include Panasonic, Pro-Vision and StuntCams.
The cameras run anywhere from $129 to $900. Just like any camera, they vary when it comes to features. Some offer HD video and the ability to stream to a smartphone app.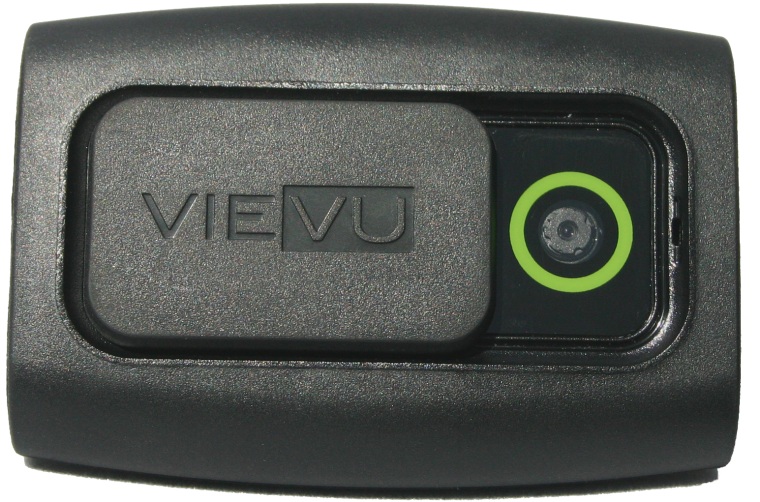 The Pro-Vision Bodycam even offers night-vision. It's a feature that some police departments want and others don't, mostly because some courts only want footage that reflects what an officer could see at the time of an incident, a Pro-Vision spokesperson told NBC News.
The high-end models are usually water-resistant, good news for cops in cold and rainy climates
Where does all that video go?
"These cameras produce a vast amount of data that has to be stored securely," Michael White, an Arizona State University criminology professor, told NBC News. "Video storage is the biggest issue that police departments are dealing with."
Police departments can either store that video on their own servers or pay a monthly fee for cloud-based storage.
Taser offers access to Amazon-powered Evidence.com, a cloud service that lets police officers easily share video with district attorneys and other law enforcement agencies.
"You are taking this digital tsunami of information and putting it into the cloud without the law enforcement agency having to deal with firewalls, enterprise services and spending lots of money to buy hard drives," Tuttle said.
While some devices need to be connected via USB to download video, the Axon cameras send data automatically when connected to their Internet-connected battery charger.
Finding space to store all of that video is one challenge, being able to find the footage later is another. Officers need to be very careful about labeling each clip with information like the date and incident number, said White, or actually locating the footage during a court case could be very difficult.
Are they continuously recording?
Police departments have different policies, but for the most part body cameras aren't recording for a police officer's entire shift.
Some police record only when they think there is going to be an arrest, while others do it anytime they are interacting with a civilian. This saves battery life and prevents the servers from being filled with footage of police officers eating lunch and going to the bathroom.
The high-end models boast around 12 hours of battery life. When turned on, Taser's Axon records in buffer mode, which consists of video — but not audio — that is deleted after 30 seconds. The police officer then double-clicks the camera to start recording both.
The resulting clip includes the preceding 30 seconds of buffer video footage —a tool meant to protect the privacy of officers going about their daily business, while at the same time allowing police to catch footage of a crime that occurs moments before they hit the record button.
The devices aren't perfect. Some police officers have complained about the time it takes to transfer video from the cameras, said White, who wrote a report on body cameras for the U.S. Department of Justice. And police departments pressed for cash might want to wait until prices come down.
After the recent unrest in Ferguson, Missouri, it's a good bet that sales of police body cameras will increase.
"Looking at info from the manufacturers, I would say about 5,000 out of around 18,000 total police departments are using them," White said. "That number is going to grow exponentially."