Drones will soon be flying over North Dakota under the watchful eye of the Federal Aviation Administration to check on soils and crops.
The FAA announced Monday that the first of six sites chosen to perform research on "unmanned aircraft systems" is up and running, and tests flights of a small Draganflyer X4-ES drone will begin there the week of May 5.
The Northern Plains site in North Dakota and locations in Alaska, Nevada, New York, Texas and Virginia have been tabbed by the FAA as testing grounds for how to safely allow nonmilitary drones to share national airspace with airplanes and other manned aircraft.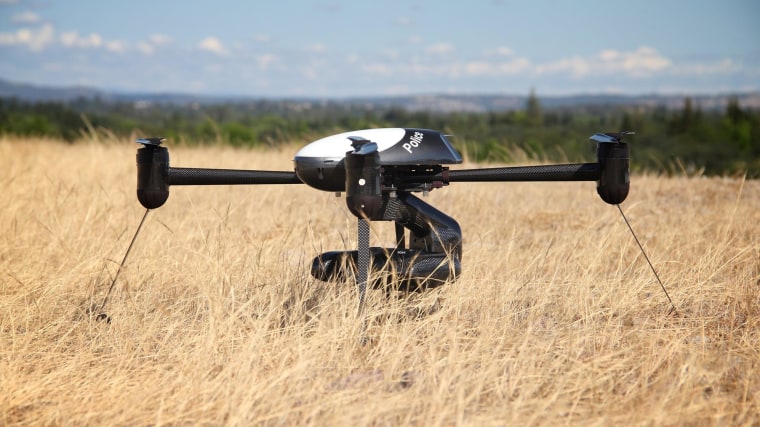 "North Dakota has really taken the lead in supporting the growing unmanned aircraft industry," Transportation Secretary Anthony Foxx said in a statement. "We look forward to the contributions they and the other test sites will make toward our efforts to ensure the safe and efficient integration of UAS into our nation's skies."
The Draganflyer X4-ES' main duty will be to check on soil quality and the status of crops in support of North Dakota State University agriculture research studies. Flight safety and operational data collected from the test site "will lay the groundwork for reducing risks and ensuring continued safe operations of UAS," FAA Administrator Michael Huerta said.
Though regulations have yet to be developed, the FAA has projected that as many as 7,500 commercial drones could be flying within five years of getting widespread access to American airspace.
— NBC News