A Japanese bullet train reached a speed of 366 mph during a test run this week, breaking the previous record of 361 mph set in 2003 — and the train might break it again next week. The train was running on a test course, and only technicians were along for the ride. A spokesperson for the company told the Wall Street Journal that another test run is planned for next Tuesday, during which greater velocities may be reached, but likely not by much. The fastest-train record was announced in a news release from the Central Japan Railway Company.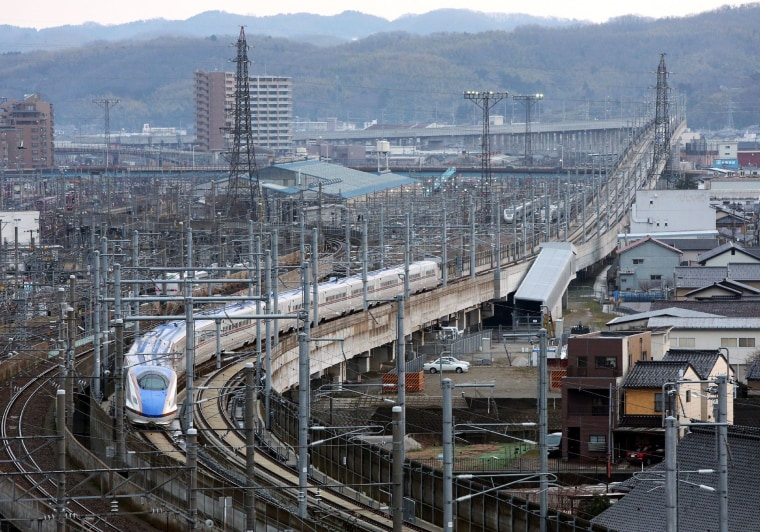 Japan is famous for its fast trains, known as shinkansen, which are suspended above the "rails" by magnetic force. Maglev trains can reach exceptionally high speeds because there is no contact with the ground and, consequently, very little friction. This model is intended for a planned Toyko-Nagoya line opening in 2027 that will allow passengers to travel more than 200 miles in under 40 minutes — though the top speed will be limited to a pokey 310 mph.
Bullet trains are the fastest mass-transit system, but far from the fastest land vehicle. The current absolute land speed record was set in 1997 by the rocket-powered Thrust SSC, which reached 763 mph, breaking the sound barrier.
Update: As expected, the next run of the train broke the record again, hitting 374 MPH.
IN-DEPTH
SOCIAL
—Devin Coldewey