Google says its self-driving cars were involved in two minor accidents in June, and both were the other driver's fault. In its second monthly report, Google says its self-driving vehicles have now cumulatively driven more than 1.8 million miles (including just over 1 million miles in "autonomous" mode, with the human safety driver not touching the manual controls) and been involved in a total of 14 accidents since it began its self-driving car project in 2009. "Not once was the self-driving car the cause of the accident," Google said in its June update. The company began releasing monthly reports in May.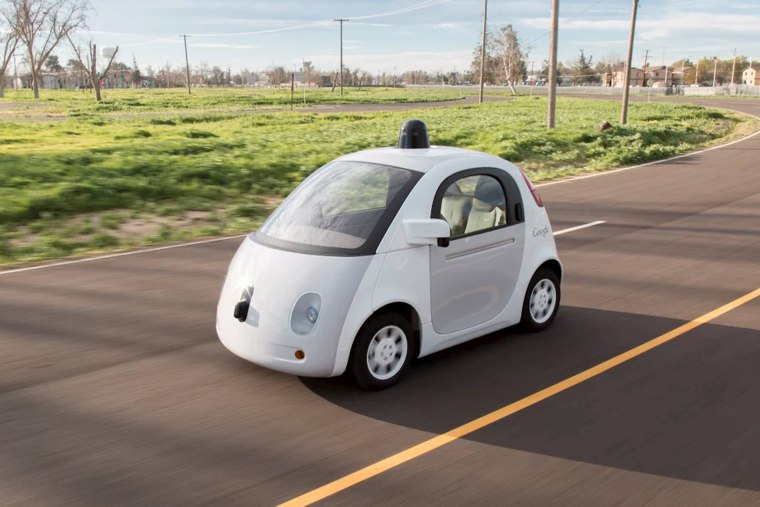 The latest report details accidents on June 4 and June 18. In each case, the Google vehicle was in autonomous mode and was stopped at an intersection when it was rear-ended by another vehicle at low speed, Google said. No one was injured.
Related: Google's Self-Driving Car Prototypes Hit Public Roads for the First Time
June also saw the company start testing its own prototype vehicle on public streets near its campus in Mountain View, California. Previously, Google had been using Lexus vehicles retrofitted with its self-driving software.
Related: Not My Fault: Google Discloses Details of Its Self-Driving Car Accidents
As Google's fleet of autonomous vehicles racks up more miles, don't be surprised to see more accidents. "Given the time we're spending on busy streets, we'll inevitably be involved in collisions; sometimes it's impossible to overcome the realities of speed and distance," Google said. Will any of those future accidents be the Google vehicle's fault? That remains to be seen.