IBM has created a working computer chip with transistors just 7 nanometers across, opening the door for even smaller, more powerful electronics. Computer chips are made of tiny physical transistors and other features, the size of which determines how many can fit in a given area.
A nanometer is a billionth of a meter. Fourteen-nanometer transistors make up the latest CPUs and graphics cards, and 10-nanometer ones are working their way to products. Below that size, however, the physics start getting a bit wobbly — it's the frontier between classical or Newtonian physics and the hazy quantum world.
Related: Brain-Inspired IBM Chip Puts Traditional Computers To Shame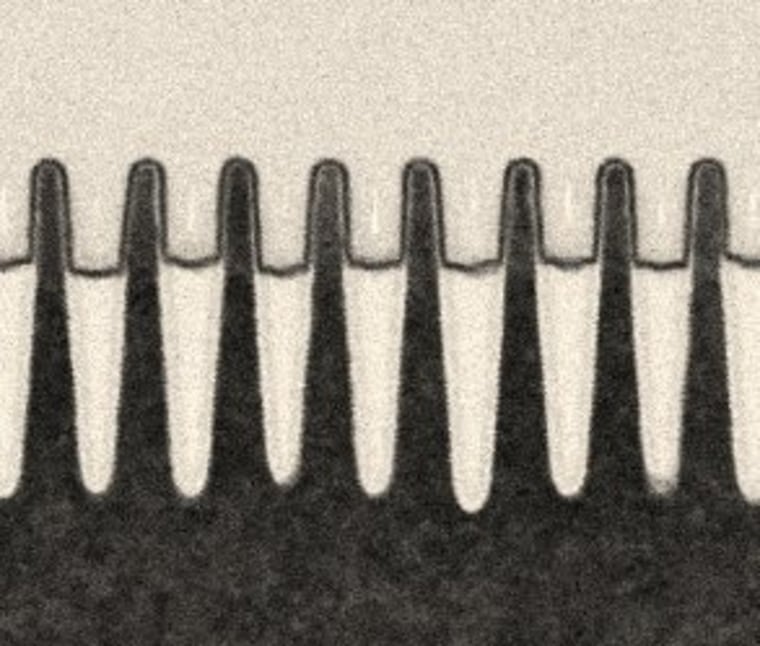 That didn't stop IBM, though, in collaboration with Samsung, GlobalFoundries and others, in their creation of the truly minuscule patterns and electronic switches only a few times thicker than a strand of DNA. "For business and society to get the most out of tomorrow's computers and devices, scaling to 7nm and beyond is essential," said IBM Research director Arvind Krishna in a news release.
Related: IBM Goes All In on Internet of Things With $3 Billion Investment
It'll be a couple years before chips based on this 7-nanometer pattern make it into desktop computers and smartphones, of course — factories have to be made that can perform the incredibly sensitive process of creating them. But the fact that the technology has even been proven to work means such devices will continue to improve in speed and efficiency for the foreseeable future.