An injured loggerhead sea turtle has been equipped with a 3-D printed prosthetic jaw at a rehabilitation center in Turkey. Akut-3, named after the search and rescue team that found him, had been struck by a boat's propeller and his jaw nearly destroyed. Such an injury would inevitably prove fatal in the wild, but Akut-3 was nursed back to health by the Dekamer sea turtle rescue and rehabilitation center — and talks began with BTech Innovation, a Turkish R&D group.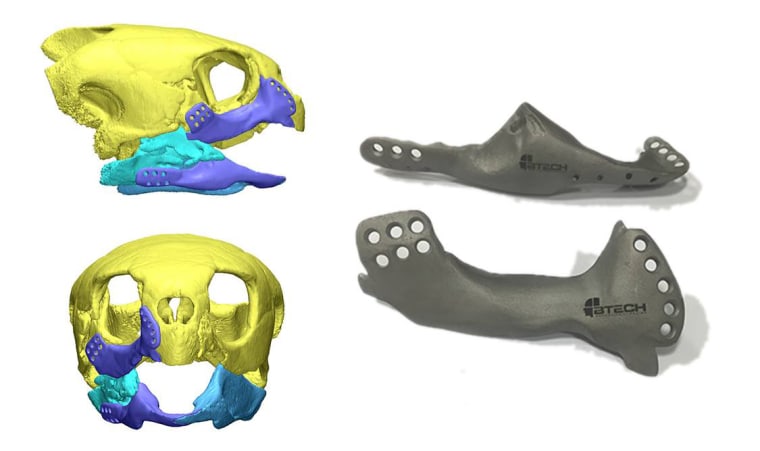 BTech had worked on 3-D medical implants before, but nothing like this. Still, the researchers there took CT scans of the Akut-3's skull and printed a custom-fitted jaw and beak out of titanium. It was attached in surgery and as you can see in the video, appears to work quite well, although there is no doubt still a good deal of recovery in the Akut-3's future before he can be reintroduced to the wild. Still, it's a remarkable outcome for a turtle that was not long ago facing certain death.
Such pioneering work bodes well for other animals that must be rehabilitated or operated on. It's only an experimental technique now, but 3-D printing techniques may soon be used more widely in veterinary care.
IN-DEPTH
SOCIAL
—Devin Coldewey