With no lens and capturing only a blur of light, a new type of camera developed by Rambus barely meets the definition of the word. But it's so small and cheap to make that it could be included in just about any device.
Normally, to make an image that a sensor can make sense of, a lens is required — to bend light from outside the camera so that it falls on the sensor properly. But at microscopic scales, lenses aren't always practical; the tiniest flaws in the material could completely wreck the results.
Without a lens, though, how can an image be formed? Rambus, a California-based technology company, came up with an interesting solution.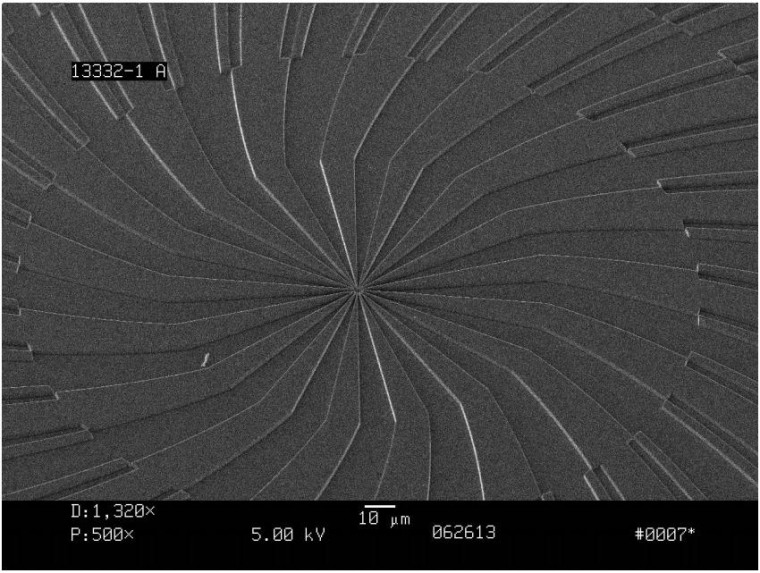 Directly on top of the sensor is a piece of glass etched with a special spiral pattern. Light strikes the glass and hits the sensor, diffracted through the pattern in different ways depending on where it came from. The result looks like a mess at first, but a special algorithm detects the different patterns and assembles an image from them.
The final product isn't a perfect reproduction, and it's certainly low-resolution, but it's more than enough to detect, say, a face, or a hand. In fact, the Mona Lisa is quite recognizable after being fed through the system.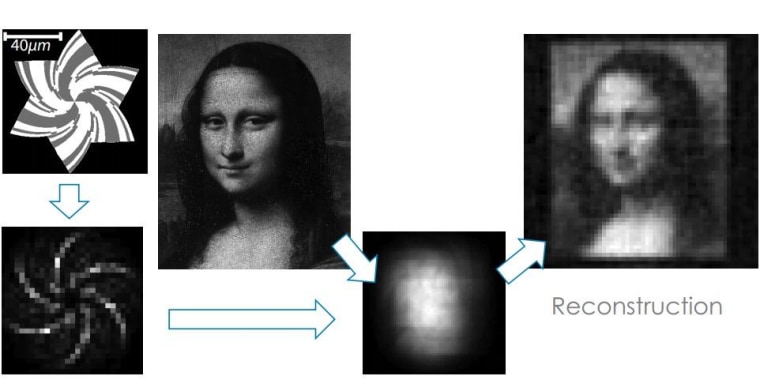 The whole camera would fit in the period at the end of this sentence, and because it has no moving parts and requires so little power, it could easily be embedded almost anywhere. In a phone, of course, but also in a key, or window, or watch.
"Our aim is to add eyes to any digital device, no matter how small," project lead Patrick Gill told MIT's Technology Review.
The technical details of the camera are described in a paper (PDF), or you can try to follow along with this presentation.