With bike share programs on the rise across the United States, one college student has invented a solution she hopes will encourage safer riding: A recyclable, foldable helmet that could be sold in vending machines.
Isis Shiffer, an industrial design student at the Pratt Institute in New York City, was announced as winner of the U.S. James Dyson Award on Thursday for her EcoHelmet invention.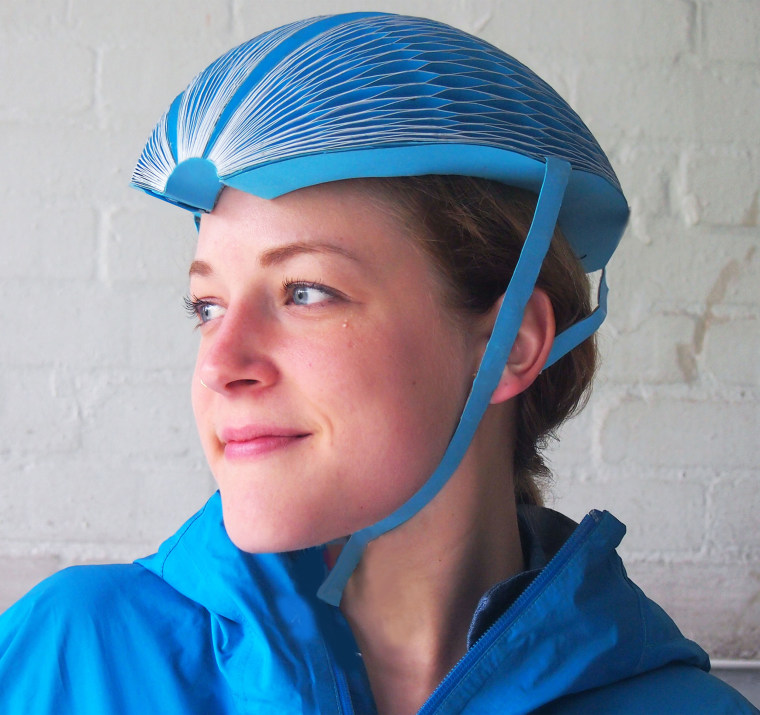 The recyclable, foldable helmet is so compact, Shiffer envisions it in vending machines, allowing people to purchase a helmet, put it on their head, clip the straps and pedal to their destination.
The helmet is made from waterproofed recycled paper, allowing it to hold up in inclement weather. Its radial honeycomb pattern allows the helmet to absorb blows from any direction — the same way polystyrene, the material lining many helmets, would function — according to a release from the James Dyson Foundation.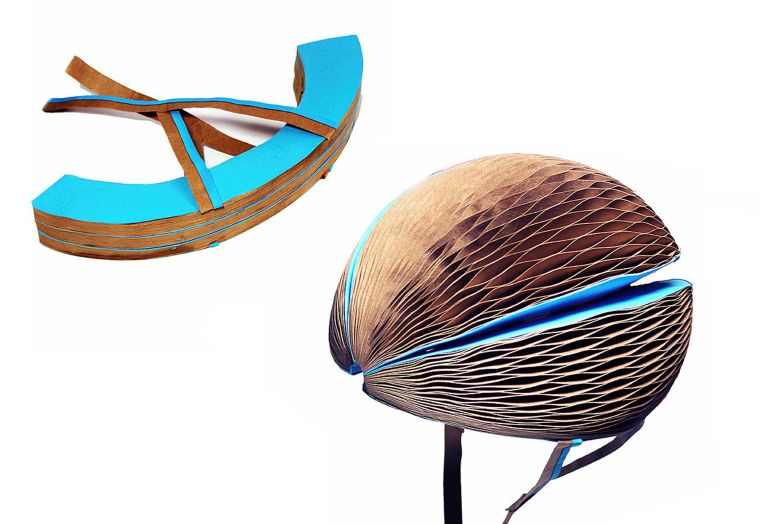 Shiffer will be award $3,500 for her design and will get to compete at the international level. The James Dyson Award is named for the British entrepreneur and encourages students to "design something that solves a problem."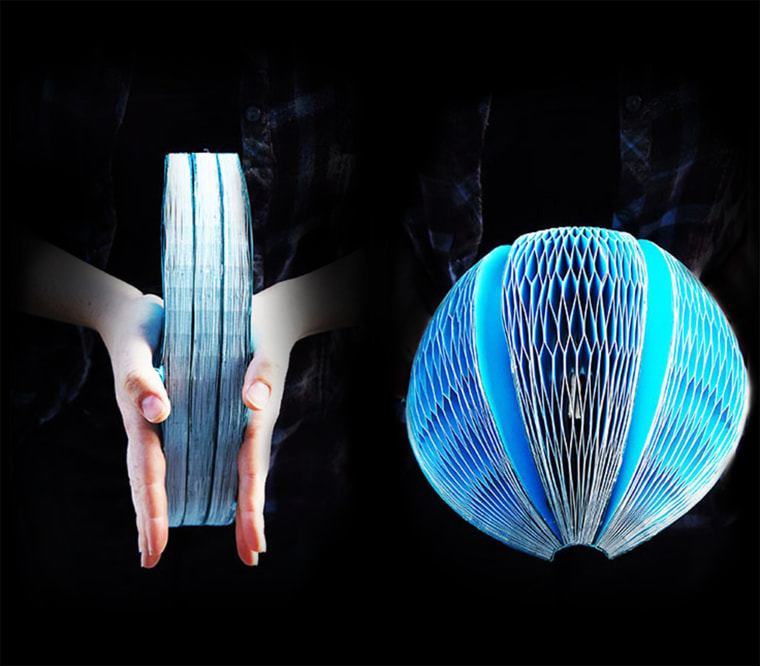 Read More: Military Combat Helmets Made By Prisoners Were Defective, Agency Says