In the name of saving power, many homes have opted for LED and fluorescent bulbs instead of incandescents, despite the warm, familiar light of the latter. But new research has produced a filament-based light that rivals — and may exceed — the efficiency of newer technologies.
Related: Bright Idea: 5 Smart Bulbs That Turn Sockets Into Gadgets
Incandescent bulbs pass current through a tungsten filament, heating it up so that it emits radiation in the form of light — but more than 95 percent of that current is wasted as heat. LEDs and fluorescents are more efficient, turning 10 to 20 percent of electricity into light.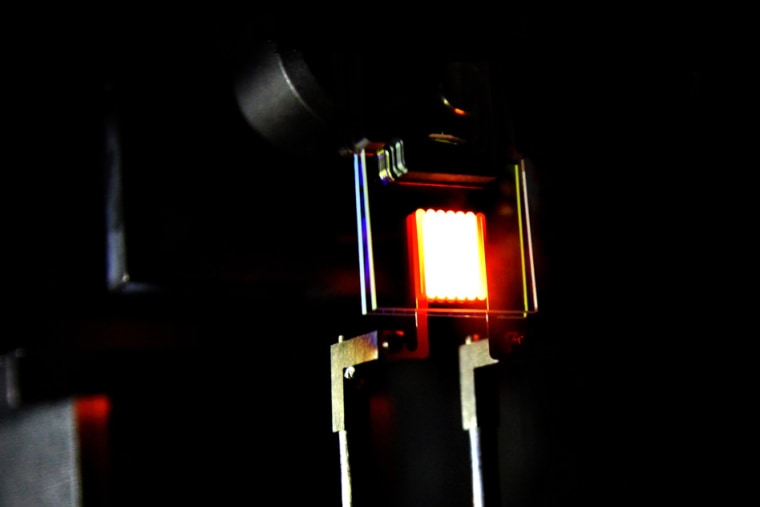 A team at MIT, however, has found a way to reflect the incandescent heat — and just the heat — back onto the filament, a process they call "light recycling." Layers of carefully arranged crystals permit visible light to pass through but act like mirrors to infrared radiation, sending it back to heat up the filament ... which in turn produces more visible light.
"It recycles the energy that would otherwise be wasted," said Marin Soljačić, one of the researchers, in an MIT news release.
Related: What will it take to screw in (an energy-efficient) light bulb?
The prototype light the researchers created is about 6 percent efficient, about as good as low-end LEDs, but theoretically it could reach as high as 40 percent, blowing other light-producing technologies out of the water.
The research appeared on Jan. 11 in the journal Nature Nanotechnology.