CAPE CANAVERAL, Fla. -- Wet and cloudy weather prevented NASA from resuming commercial space station deliveries Thursday.
The space agency was looking to get back on track with the first U.S. shipment to the International Space Station in nearly eight months, but thick clouds and rain prevented an unmanned Atlas rocket from lifting off at dusk with 7,400 pounds of critical supplies. With 14 minutes left, and no better weather in sight, launch director Bill Cullen halted the countdown, praising his team for "great discipline."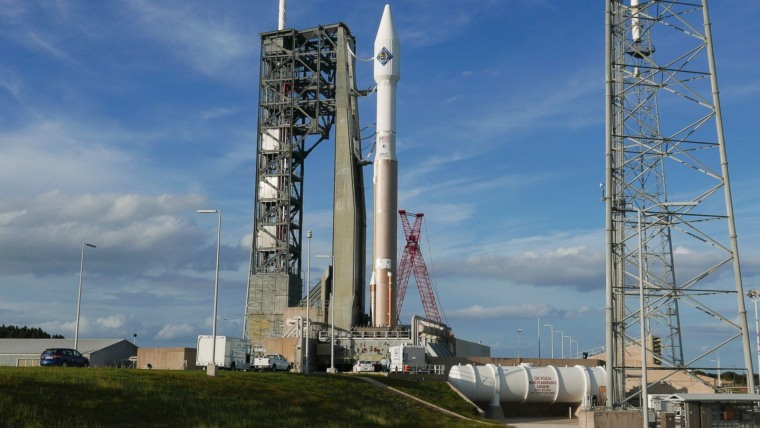 The next launch opportunity is Friday, but the forecast isn't much better. Two of the last four commercial supply runs, contracted by NASA, have failed. The first launch accident occurred in Virginia in October 2014, the second at Cape Canaveral in June. Add in a lost Russian cargo ship in April, and the cupboards in orbit have suffered.
NASA's space station program manager, Kirk Shireman, said earlier this week that without another delivery, the six astronauts' food would run out in April. A Russian supply run planned for later this month, if successful, would buy more time. Even with the resumption of American shipments, it will take a year for the 250-mile-high pantry to be as full as it was before the string of accidents, he told reporters.
Orbital ATK is using another company's rocket to launch this shipment because its own rocket, the Antares, remains grounded. The last time Orbital launched, its rocket exploded seconds after liftoff from Wallops Island, Virginia, destroying the Cygnus cargo carrier and damaging the pad.
Related: Space Station Celebrates 15 Years of Humans Living in Orbit
The other private company hired by NASA to deliver supplies, SpaceX, also remains stuck on Earth, at least until next month. The company's Falcon rocket ended up in the Atlantic at the end of June, along with a new docking port and everything else destined for the space station. It was the company's first failure since making the first commercial space station shipment in 2012.