A poker showdown between professional players and an artificial intelligence program has ended with a slim victory for the humans — so slim, in fact, that the scientists running the show said it's effectively a tie. The event began two weeks ago, as the four pros — Bjorn Li, Doug Polk, Dong Kim and Jason Les — settled down at Rivers Casino in Pittsburgh to play a total of 80,000 hands of Heads-Up, No-Limit Texas Hold 'em with Claudico, a poker-playing bot made by Carnegie Mellon University computer science researchers. Claudico's poker face is unbeatable, but its tactics weren't entirely sound, the players soon found.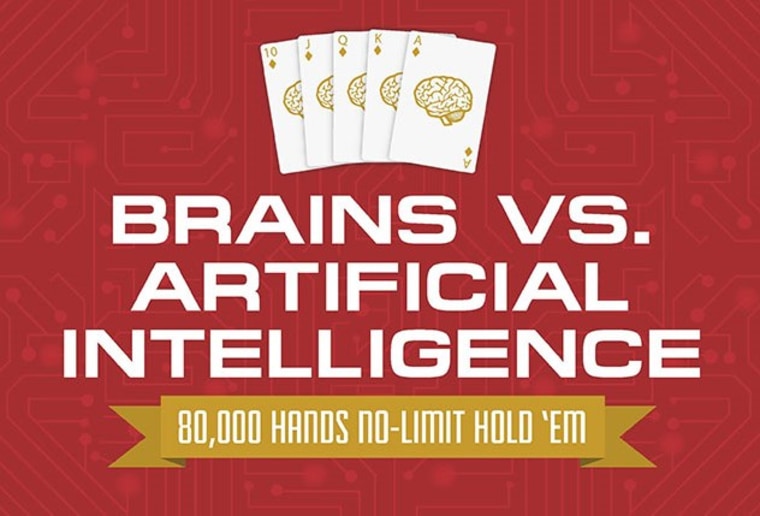 "There are spots where it plays well and others where I just don't understand it," Polk said in a Carnegie Mellon news release. Claudico's creators warned that the AI might play like "a Martian," and it lived up to the promise. "Betting $19,000 to win a $700 pot just isn't something that a person would do," Polk continued.
No actual money was being bet — the dollar amount was more of a running scoreboard, and at the end the humans were up a total of $732,713 (they will share a $100,000 purse based on their virtual winnings). That sounds like a lot, but over 80,000 hands and $170 million of virtual money being bet, three-quarters of a million bucks is pretty much a rounding error, the experimenters said, and can't be considered a statistically significant victory.
But a tie is significant in and of itself: It suggests that Claudico is at least a match for human players, at least one-on-one and in this particular game. A more decisive win might have been a point of pride for humanity, but we'll have to settle for a stalemate for now.
IN-DEPTH
SOCIAL
—Devin Coldewey