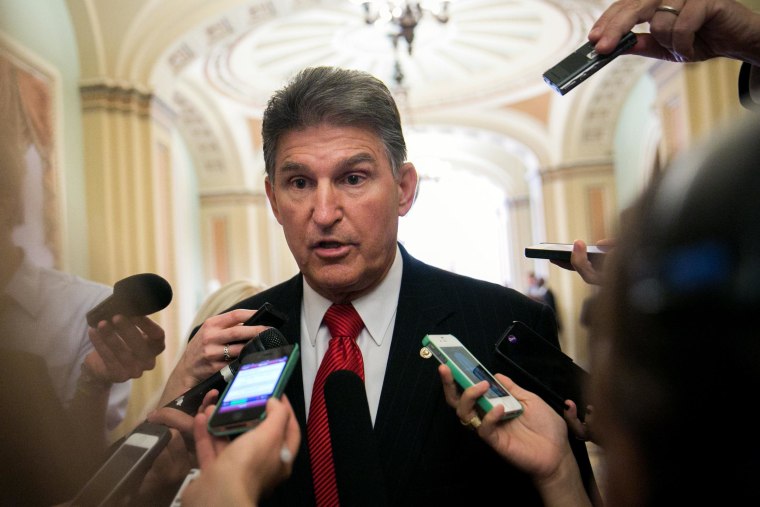 Sen. Joe Manchin, D-W.Va, has written to federal regulators urging them to totally ban Bitcoin, the "cryptocurrency" that has so excited the financial and tech world over the last year. Manchin calls Bitcoin "dangerous," "disruptive" and "highly unstable."
Addressed to Treasury Secretary Jack Lew and several other regulators, the letter paints Bitcoin as volatile and unregulated, a criminal currency already denounced by other major governments.
"The clear ends of Bitcoin for either transacting in illegal goods and services or speculative gambling make me weary of its use," Manchin, who sits on the Senate Banking Committee, concludes. "I urge the regulators to work together, act quickly, and prohibit this dangerous currency from harming hard-working Americans."
Sen. Manchin's objection certainly comes at a time of major turmoil in the virtual currency's history: The largest Bitcoin exchange (at which coins can be bought, sold, and traded), Mt. Gox, collapsed earlier this week after months of problems. Federal prosecutors are already looking into it and have reportedly issued subpoenas to Mt. Gox and others.
And the volatility of the currency is indisputable: Bitcoins went from being worth $20 each to over $1200 over the course of a year, before settling on their present value at around $500.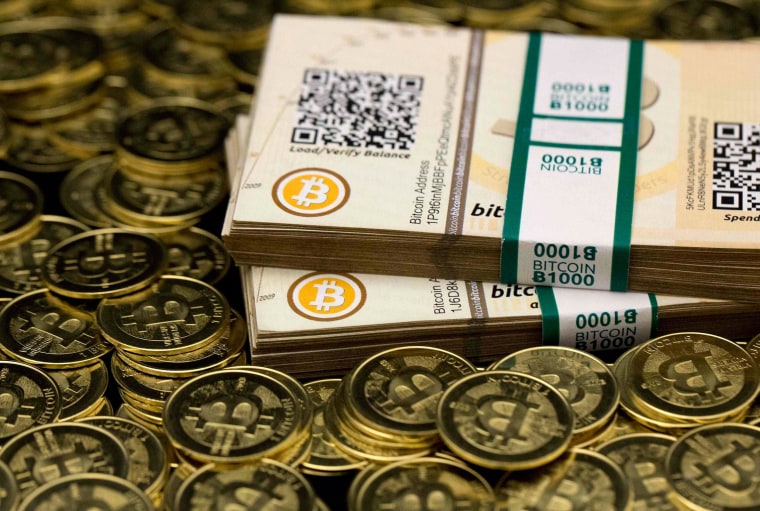 Silk Road, the most commonly cited marketplace for buying illegal goods with Bitcoins, also recently went under — while at the same time, major e-commerce sites like Tiger Direct and Overstock.com have begun accepting Bitcoin and are doing quite a bit of business with it.
NBC News contacted Manchin's office with several questions about the proposed ban, but haven't received a response. We'll update this story if we hear back.
Update 2/27: The Bitcoin Foundation, an advocacy and lobbying group, has written a response to Sen. Manchin, saying "There is no need to fear Bitcoin or overreact to the challenges that accompany its huge potential benefits."